You're invited to an evening of "Ted" style presentations by cannabis professionals, networking, and an awesome raffle. Did we mention Tacos?
Blunt Talks are "Ted" style presentations given by innovators of the cannabis industry who want to share their knowledge so we can grow together!
With the passage of Proposition 64 (legalization of recreational marijuana use), the California cannabis industry is experiencing a period of rapid growth! There are more businesses, brands, products, and services than ever before, and now is your chance to learn from a few that are really changing the game!
Whether you're a professional looking to transition careers into the cannabis industry, a canna-professional looking to keep up to date with whats going on, or a business owner that is looking to add talent to your team, this installment of Blunt Talk is for you!
Recent events: Boulder CO, Hollywood CA, San Francisco CA
PARKING IS BAD. We suggest taking lyft or uber, otherwise you may have to park a few streets over and walk. We appologize for any inconvenience.
FORMAT
Eat tacos. Check out our sponsors. Make friends and professional connections.
Hear short, TED-style talks from cannabis professionals.
Ask some questions.
Eat more tacos. Make more Friends and professional connections.
Speakers
Sahar Ayinehsazian, Attorney at Vicente Sederberg + Chief Advisor on Banking Policy to the California Growers Association.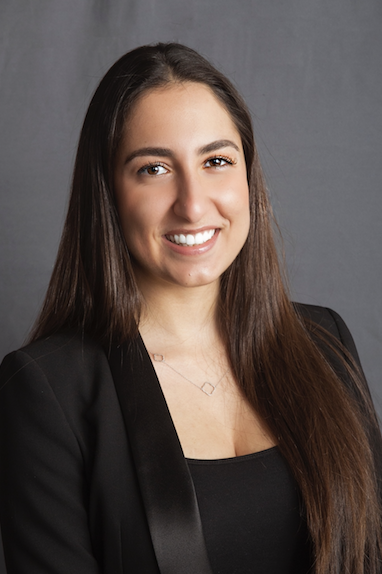 Sahar Ayinehsazian is an attorney at Vicente Sederberg's California office, where she leads specializes in cannabis banking, regulation and intellectual property. In this capacity, Sahar advises clients on business affairs, licensing and regulatory compliance. She also serves as the Chief Advisor on Banking Policy to the California Growers Association, where she works with the Association on strategy and legislation to enable state-licensed businesses to obtain accounts at depository institutions for the cannabis businesses. Prior to joining Vicente Sederberg, Sahar served as the Director of Regulatory and Governmental Affairs at a multi-state money transmitter that specializes in servicing the cannabis industry. There, she developed a strong understanding of credit card flow, banking regulations and compliance with both banking and cannabis regulations in multiple states throughout the country. Sahar has had several columns on cannabis regulations and cannabis banking published and frequently appears in the media discussing cannabis banking issues in California and throughout the country. She earned her Juris Doctor from Loyola Law School in 2015 and is a member of the State Bar of California.
Calvin Frye, Dispensary Owner and Consultant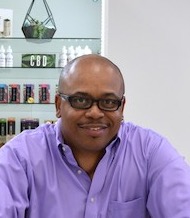 Calvin Frye for the past 10 years has been both a dispensary owner and an MMJ industry consultant. Mr. Frye has held several key positions in the Biotech industry for major companies like Xoma, Amgen and Baxter Biosciences, such as working his way up from Research Associate to Associate Scientist. Mr. Frye also has over a decade of experience in the cannabis industry, having worked with some of the founders of the MMJ industry (Dennis Peron and Richard Eastman) as well as many of the industry pioneering
groups in Los Angeles (Americans For Safe Access and Norml). Mr. Frye has traveled the country to many (current) MMJ states on speaking engagements in order to help get MMJ legislation passed in those states. Mr. Frye has working knowledge of the regulatory issues within this industry from his experience with working with local LA government bodies and Agencies. Mr. Frye has also branded his line of cannabis genetics and trademarked the name "Cloneville" which he has attached to his genetics. In
2009, Mr. Frye consulted in hydroponics industry where he gained extensive knowledge in the actual growing, set up and production of cannabis. Mr. Frye also owns Frye Consulting and Management Group, which handles consulting services from startup to full scale production, including regulatory expertise. Mr. Frye earned his Bachelor of Science degree from the University of Iowa (Big Ten Conference) in Science Education. He also attended graduate college with an emphasis in General Science.
James Victor, Co-Founder of James Henry SF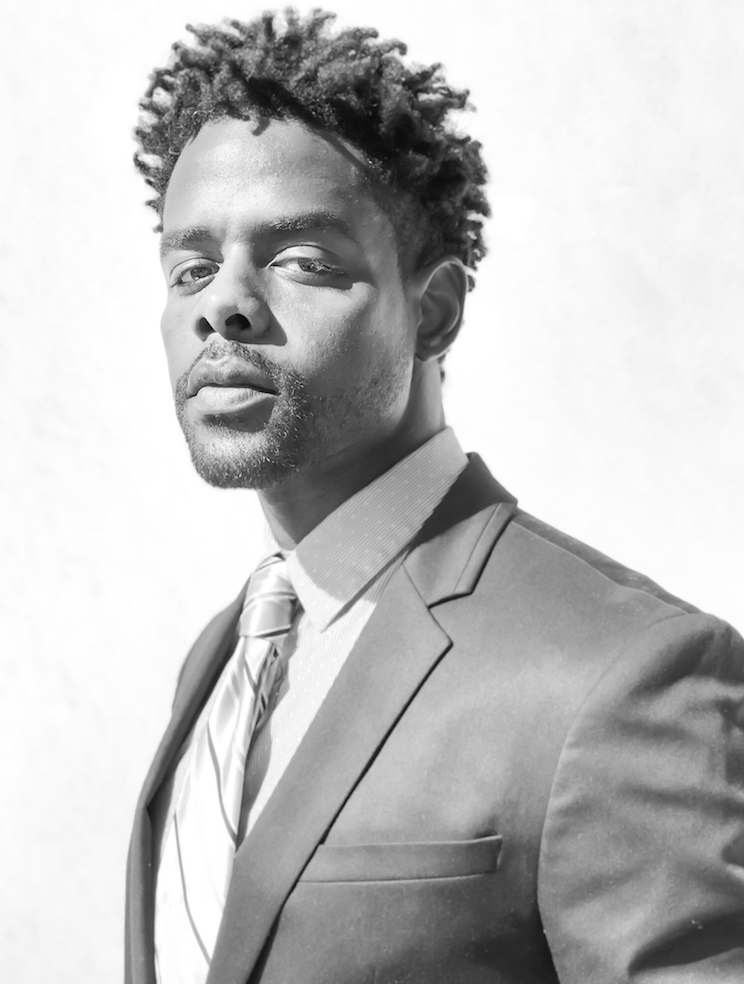 James has an extensive background in urban community development and economic empowerment with top companies in New York City, Florida, Oklahoma, and Haiti. James worked on major commercial, community development projects, such as Bear Stearns (one of the largest financial institution in the world), Candler Tower (Owned by the Coca-Cola family), the redevelopment of New York City's famous Harlem community, and A-Class waterfront communities in Florida. In his spare time, you can find James writing self-help books (author of the book Elysium) or painting large canvases to add to his known art collection. Most notably, James has invested in the research to understand the medical benefits and scientific advancement of this plant. James dedicated his life to understanding the endocannabinoid system and how it can help our overall well-being. James goal is simple, he wanted to equip people with tools and knowledge to take their health into their own hands, in a healthy, safe way. James life changed when he met a group of amazing doctors who educated him on the medicinal and scientific benefits of cannabis. After a couple years of research, James Henry SF was born shortly thereafter. James finds comfort in knowing the James Henry SF brand is a means of sharing the medicinal and scientific benefits of cannabis with the world.
JHSF Responsibilities: Fundraising Management, Business Development, Operations, Product Development, Content Creation/Visuals Lead, JHSF Brand Experience & Management, Compliance Support, Sales & Ambassadorship (SoCal), "Certified Hugger"
Amy Berliner, Founder/CEO of Aegis Biotech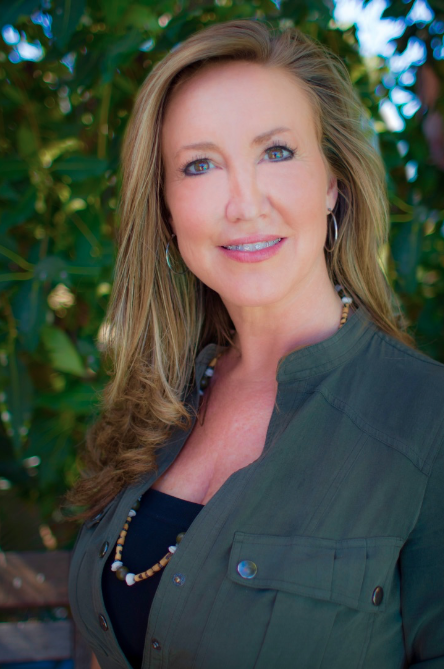 Amy Berliner an advocate and Healthcare integrating Medical & Clinical Cannabis Research while fusing with Blockchain Technologies. Berliner is an iconic figure among Entrepreneurs and Executives with an interest in this subject, Berliner is the ultimate "diplomat" concerning the industries integration Science of Technology, Education and Research: Intelligent and wise, while both eloquent and persuasive, she conveys the importance of this matter with a balance of passion and professionalism.
As Founder/CEO of Aegis Biotech, Berliner applies more than two decades of Senior Executive experience to the benefit of her company and to her research, and development team. Her expertise, which includes senior-level positions as CEO/COO/CMO in Manufacturing, R&D, digital healthcare technologies on Blockchain Technology. Her skill and expertise has given her the insight necessary to succeed. Berliner has managed from startups to $22M dollar companies in turnarounds and in M&A.
Berliner is educated and fluent in educating others to the science, research and technology involving alternative and traditional medical research as well as work flows.
Berliner is a dynamic networker and business strategist. She is a profound thought leader and speaker – with the ability to know, and the strength to do, what is necessary for Aegis Biotech to continue to be at the forefront of education, innovation, technology, and research.
Berliner has partnered with her publisher and serves as Editor in Chief of CannaHealthcare Magazine delivered by Aegis Media, the first digital/print publication offering a multidisciplinary approach to Medical/Clinical Cannabis, from Science to Tech innovations. Berliner with intentional poise designed her publication for the Clinical audience bridging education and awareness to the science not the stigma. In only four publications released Berliner has been able to traction over 70K subscribers globally.
Berliner is a member of the Society of Cannabis Research, Society of Cannabis Clinicians, International Cannabinoid Research Society, International Academy of Cannabinoid Medicine, Americans For Safe Access, Women Grow LA Market Leader/Chairwoman, in addition to her recognition for Outstanding Achievement by the National Association of Professional Women. Berliner is also on the Steering Committee with Dr. Uma Dhanabalan MD, MPH, FAAFP leading the Opiate study "La Clinica" in Colorado. Additionally Berliner is President of (Government Blockchain Association) California and Los Angeles, and will lead the first working group as it relates to Cannabis Healthcare on Blockchain Technologies publishing the first "White Paper". The White paper centers on Berliner's strategic approach with STREEM to deliver the first mHealth application for Medical and Clinical research utilizing Blockchain technologies. Aegis Biotechnologies is poised to hold the largest amount of global data by 2021 as it relates to this research integrated on her mobile application STREEM platformed on the Blockchain.
Berliner currently advises and consults clients with Strategies and implementations into Healthcare, Blockchain technology, Clinical research, and global S&P business strategies with Media/Marketing/Clinical/Analytical Chemistry/formulations/R&D from molecule to market.
Hosted by Sam Zartoshty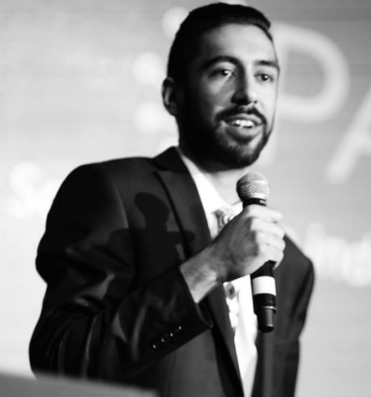 SPECIAL THANKS TO:
Stay Regular Design & Development: Creating media & products exclusively for the cannabis industry since 2008. If you are interested in our high quality work- check out sour portfolio: Stayregular.net/projects
Hitman Coffeeshop & Gallery is 21+. A beautiful & unique multifunctional Art Gallery Space that will host a variety of Art Shows. From canvas, to sculpture, to glass pipes, Hitman Coffeeshop & Gallery will proudly feature: Launch Parties, Brand Features, Meet & Greets with artists-musicians-and company owners, Art Shows, Photo Shoots, Concerts, Educational Seminars & Classes, Yoga, Private Parties, Networking Socials, Tastings, Private Dinners & Catered Socials, Black Tie Events, Monthly Brunch, Fundraisers, Job Fairs, Company Features, & so much more. Come and help us set a new standard.