*Attendees must be 21 or older* *Ticket sales end on 3/25*
You're invited to an evening of "Ted" style presentations by cannabis professionals, networking, and fun!
Blunt Talks are "Ted" style presentations given by innovators of the cannabis industry who want to share their knowledge so we can grow together!
With the passage of Proposition 64 (legalization of recreational marijuana use), the California cannabis industry is experiencing a period of rapid change! There are more businesses, brands, products, and services than ever before, and now is your chance to learn from a few that are really changing the game!
Whether you're a professional looking to transition careers into the cannabis industry, a canna-professional looking to keep up to date with what's going on, or a business owner that is looking to add talent to your team, or you're just looking to network and eat some good food, this installment of Blunt Talk is for you!
We suggest taking Lyft or Uber.
FORMAT
1. Eat. Drink. Check out our sponsors. Make friends and professional connections.
2. Hear short, TED-style talks from cannabis professionals.
3. Ask some questions.
4. Make more friends and professional connections.
Speakers
Seibo Shen, Founder/CEO of VapeXhale + Hanu Labs
After a successful career in a number of revenue-generating roles in the Silicon Valley with 4 successful exits (Data.com, Successfactors, E2open, Yammer), Seibo Shen founded VapeXhale in 2010 and has served as CEO since the company's inception. An active leader in the vaporizer community, Seibo works closely with VapeXhale's product team to shape the technology behind the company's products.
The approach behind VapeXhale's flagship product "The EVO" was Seibo's original concept, a technology that won five "Best Product" awards its first year on the market. Seibo received a Bachelor of Science in Ethnic Studies from University of California, Los Angeles.
Prior to VapeXhale, Seibo worked as integral part of the sales team at four successful companies in the Silicon Valley, including Jigsaw, Successfactors, E2open, Yammer, and Fliptop. Seibo spent the early part of his career as a stuntman and background dancer for various artists, such as Bone Thugs N Harmony, Mortal Kombat, Bush and The Grinch.
Along with his desire to create high quality vaporizer technology, Seibo has a desire to use his voice in the cannabis community as a platform for activism. Seibo is actively involved with spreading awareness about the benefits of using cannabis as a medical aid. As an athlete, he has worked to raise awareness with other athletes that support cannabis for a cause that Seibo started called the "Cannathlete." Some of the Cannathletes that Seibo works with to raise awareness include Eugene Monroe, Jake Shields, Denny Prokopos, Ricky Williams, and Kyle Kingsbury.
Ted Lidie, Founder of Alien Labs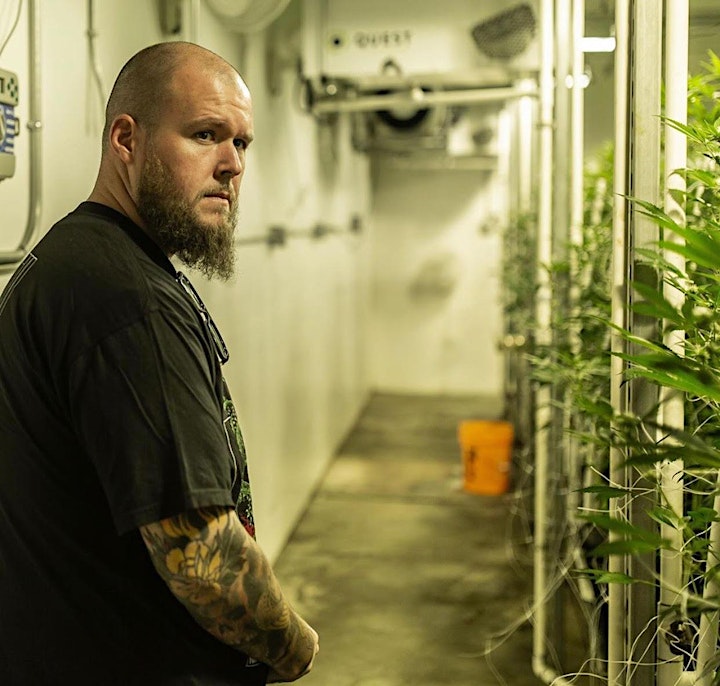 Rezwan Khan, VP of Global Corporate Development at DNA Genetics
Rezwan Khan is the Vice President of Global Corporate Development at DNA Genetics, the most recognized and awarded cannabis company in the world. Since 2006, he has guided the company's brand strategy, including negotiating a global licensing partnership with Canopy Growth Corporation. Rezwan is also co-founder of seedleSs, a cannabis counterculture brand and marketing firm. Rezwan is an expert in comparative cannabis law with over 20 years of experience in cannabis brand development, marketing, licensing, cultivation, manufacturing, retail and supply-chain management. He recently was elected President of the Global Alliance for Cannabis Commerce, a trade organization representing over a billion dollars of global cannabis market share. He received his bachelor's degree in Psychology from San Diego State University and Juris Doctor from the Thomas Jefferson School of Law.
Crystal Wampler, Co-Founder of Canethics
Defined by her core values of integrity, honesty, and family, CRYSTAL WAMPLER holds herself to the highest standards of personal accountability. She is an immersive, hands-on leader with a penchant for business development and strong financial acumen necessary for sound business decision making and driving bottom-line growth. Blending entrepreneurial flair with practical corporate experience, she brings a winning attitude, versatility, and an unshakable work ethic to CANETHICS, a company she co-founded and with Amit Chandel, CPA, and is poised to help clients capitalize on the immense potential of the rapidly growing cannabis industry.
Throughout her career, which has encompassed leadership roles in both nonprofit and for-profit companies, as well as startups, Crystal has eagerly embraced new challenges. Known for her commitment to excellence, she has a knack for taking the initiative, positioning herself to create positive change, and building successful teams that execute on strategy. Her partnership with Chandel, a highly regarded tax advisor, allows her to focus on developing key relationships and building the Canethics brand. The pair seek to position the firm as a market leader in the cannabis industry in advance of the legalization of cannabis in the State of California.
Crystal unburdens organizations by establishing their financial infrastructure, developing a framework for compliance, and helping them navigate the complex, ever-changing tax laws. Her mission is energized by her own personal experience and battle with fibromyalgia. In 2013, having exhausted all the traditional medical pathways to alleviate her chronic pain, she traveled from Illinois to Arizona, where she found the exact strain of cannabis that restored her vitality and enabled her to recapture her focus and productivity. Crystal has since become a crusader of sorts for the legalization of cannabis while supporting the goals of growth-oriented cannabusiness owners.
Jennifer Sperry, Dosist