You're invited to an evening of "Ted" style presentations by cannabis professionals, networking, and fun!
Blunt Talks are "Ted" style presentations given by innovators of the cannabis industry who want to share their knowledge so we can grow together!
With the passage of Proposition 64 (legalization of recreational marijuana use), the California cannabis industry is experiencing a period of rapid growth! There are more businesses, brands, products, and services than ever before, and now is your chance to learn from a few that are really changing the game!
Whether you're a professional looking to transition careers into the cannabis industry, a canna-professional looking to keep up to date with whats going on, or a business owner that is looking to add talent to your team, or you're just looking to network and eat some good food, this installment of Blunt Talk is for you!
Recent events: Boulder CO, Hollywood CA, San Francisco CA
We suggest taking lyft or uber.
FORMAT
Eat. Drink. Check out our sponsors. Make friends and professional connections.
Hear short, TED-style talks from cannabis professionals.
Ask some questions.
Make more Friends and professional connections.
SPEAKERS


Nick "Nikka T" Tanem- Founder of Essential Extracts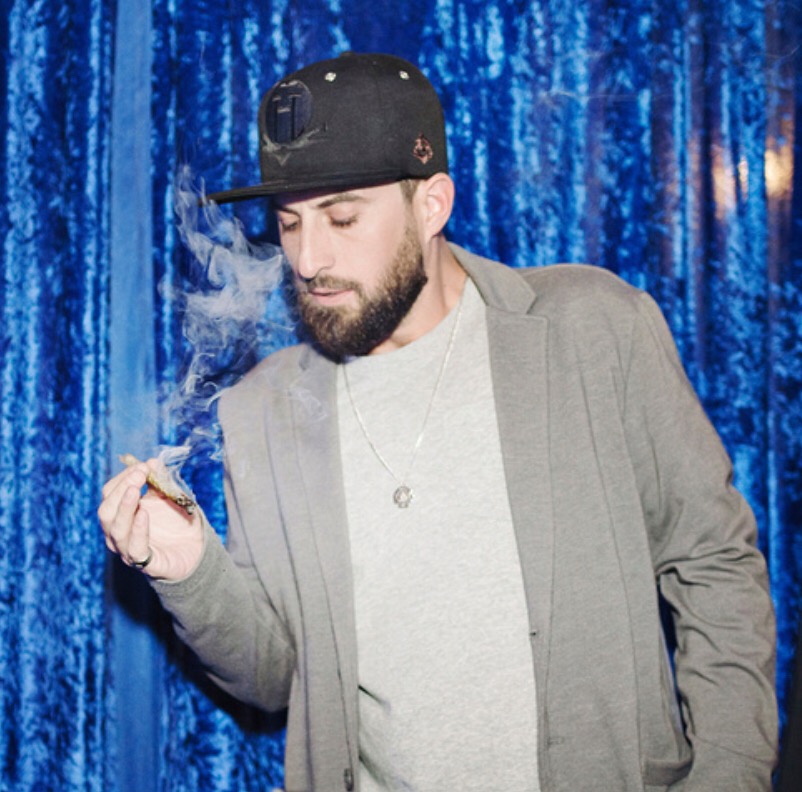 Nicholas Joseph Tanem aka Nikka T is a cannabis visionary, educator, public speaker, processor, activist and artist. Originally from The Bay Area, California, Nikka T moved to Colorado to continue his professional board sport aspirations and attend CU Boulder where he received a Bachelor of Science degree in 2007. After college Nikka T spent the next 10 years in Denver Colorado where he founded Essential Extracts, which was the first licensed Non-Solvent Extraction facility in the United States. From extraction, to cultivation, and dispensaries, Nikka T has owned and operated multiple fully licensed and compliant businesses under the legal systems in Colorado since day one of medical legalization. Nikka T is the proud winner of 15+ Cannabis Cups with his Essential team and another 100+ won by clients using his Essential Bag Design and techniques. As of 2018 Nikka T has returned to his roots and brought his vision and brand back to his home town in The Bay Area and is just months away from the launch of Essential Extracts California.
When he isn't building extract empires, Nikka T spends his time traveling & DJing, throwing and hosting various MMJ related events including weekly and monthly Reggae parties, producing radio programs, huge festivals and sold out shows, always with a spliff hanging out of his mouth. Nikka T has played with such artists as Rebelution, Kymani Marley, Mr Vegas, The Pharcyde, KRS One, STS9, E-40, Grizz, Matisyahu, Action Bronson, Capleton, Black Uhuru, Busta Rhymes, Gappy Ranks, and Wu Tang Clan, just to name a few. He has hosted and thrown festivals and shows throughout the world including, but not limited to, receiving the honor of hosting and DJing Reggae on the Rocks in 2013, High Times Cannabis Cup Award Ceremonies, South Park Music Fest, Chalice California, The Emerald Cup, The Secret Cup, and Masters of Rosin in Barcelona Spain.
Between his passion for cannabis and music, timed perfectly with the onset of legalization in the US, Nikka T continues to expand his brand, techniques & music all over the globe nationally and internationally. For now you can find him blessing California with Essential Extracts CA and cultivating the most irie musical experiences worldwide!!!
Steve Albarran, CEO & Co-Founder of Confident Cannabis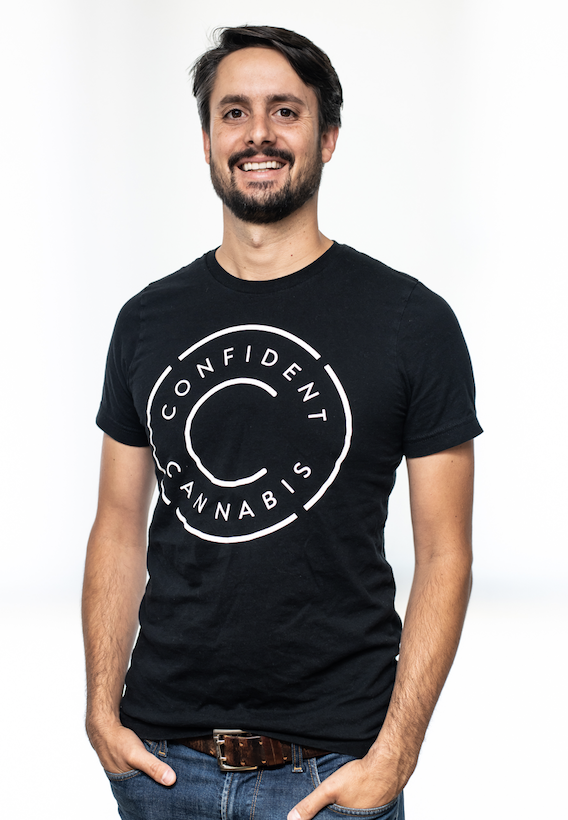 Before co-founding Confident Cannabis, Steve developed his career in New York with experience in startups, the finance industry and growth capital investing. He founded Left Lane Capital to invest in, incubate and co-found branded consumer-facing businesses. His investments include Health Warrior, one of the fastest growing superfood snack companies in the US. Steve then moved to California to study at Stanford Graduate School of Business where he met his co-founding team. Driven by the opportunity to create a vibrant industry where every ethical cannabis business thrives, he co-founded Confident Cannabis. Steve and Tony Lewis now determine Confident Cannabis company vision and strategy, lead hiring, fundraising, and product development. Steve has a BA in Finance and a Master's in Management from Stanford GSB where he was a Sloan Fellow.
Confident Cannabis
Founded on instilling trust and transparency in the marketplace, Confident Cannabis empowers all verticals in the supply chain—and ultimately consumers—to know what is made, who makes it, and what it's made of in real-time. It's the only place where cannabis producers, processors, wholesalers and retailers showcase and discover products from verified businesses with test results directly from licensed labs.
http://www.confidentcannabis.com
Mariah Dodson- Co-Founder & COO of Dust to Diamdons Incorporated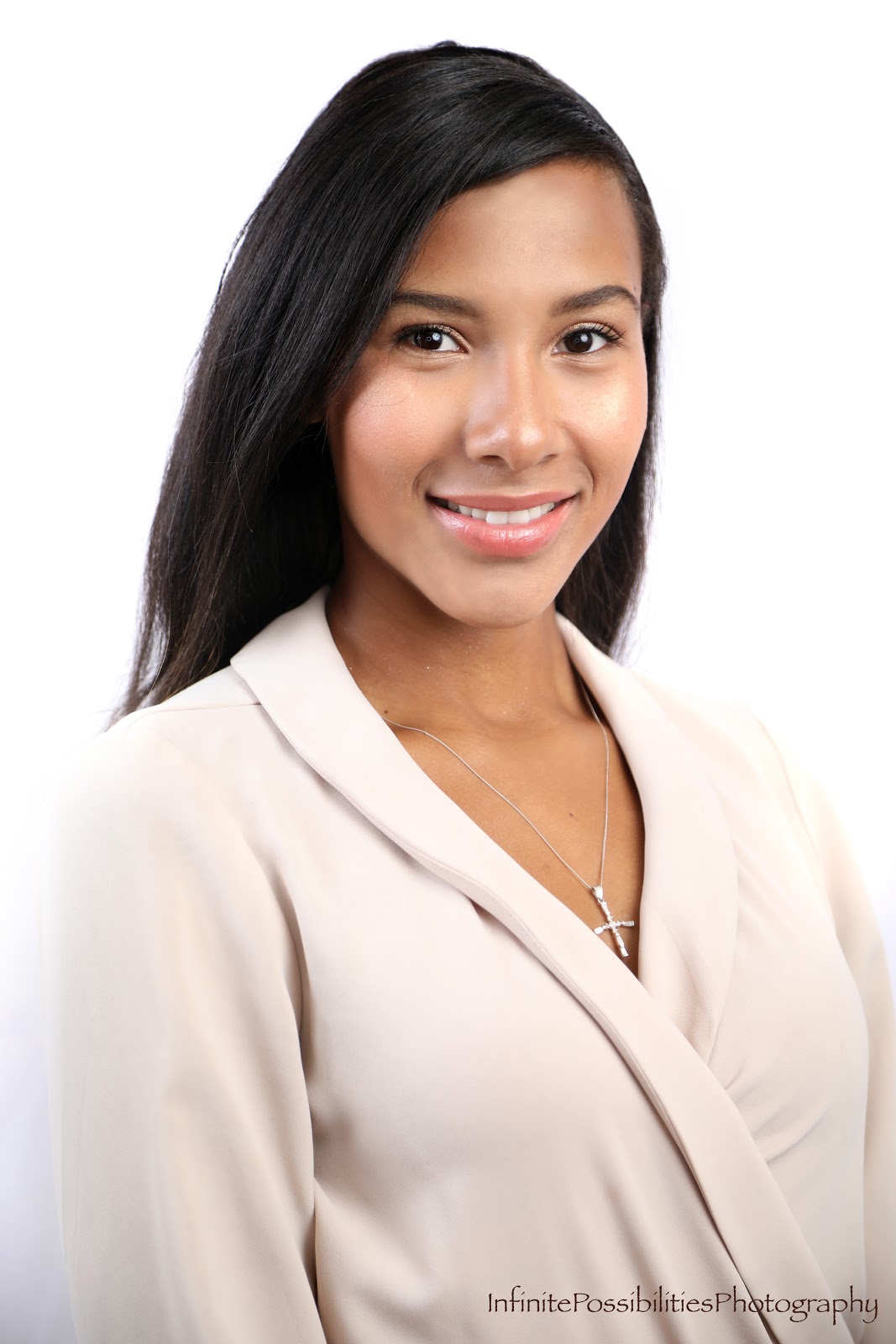 In 2013 I attended Virginia State University to begin pursuing my bachelor's degree in business management. After one year the urge of purpose struck as I enlisted into the United States Army to begin the fast track to learning what the true definitions of professionalism and synergy were. After graduating basic training at the top of her class, the next phase was schooling for her assigned military job, 92A Logistics Specialist. Here is where I truly fell in love with the passion for reengineering systems. Her main goal in school was to learn exactly what she needed to be most competent in her duties. Over the next year my leadership skills showed through tenaciously, as she became the youngest squad leader within her field artillery unit.
During the time the five years in the united States Army, I also held a part time job working under the Los Angeles County Sheriff's department as an armed security Supervisor. Were i was able to qualify for a Top secret clearance working for secured accounts such as the Youth jail and Boeing. I gained many skill such as configuration, communication, procedure, and unity.
In 2015 I was recruited by a local physician to join his project management team, as lead research and developer for an upcoming sound & movie studio in Lancaster, CA. My tasks steamed from Researching state department regulations needed for development approvals, finding correct sound stage equipment, generating budget charts for system costs, and as complex as finding international funding resources. At midst of project development Mariah began a strong alliance with Vanessa Macias, who was the lead Marketing Director of the project management team.
Passionate about community development, 2016 began with redeveloping a 3-bedroom house into a low income costing home for veterans, in California City. Mariah and her business partner ended 2016 with the commencement of a true dedication to philanthropy, and started a 501 © 3, United Herbalism, a non profit organization that focuses on holistic education, Creating enriching experiences for people, families and communities. December 2017 United Herbalism donated 1.5 million pounds of clothes internationally, as well as to local Los Angeles Homeless missions. United Herbalism continues to fulfill our mission by hosting quarterly Day of Prosperity events, where free haircuts, clothing,and many other resources are provided to families. Arts and crafts, empowerment seminars are provided. These events are focused on southern California communities. United Herbalism has also hosted monthly seminars focusing on mind, body and soul wellness at the local senior centers and Medical clinics.
In 2017 Mariah and Vanessa took special interest into the upcoming legal cannabis market, Co-founded and formed Dust To Diamonds Incorporated. A cannabis - integrated holistic corporation, the company advocates for Self-reliance through holistic health and self-empowerment. Dust To Diamonds promotes the awareness of one's true wellness with CBD infused health & lifestyle products. Dust To Diamonds shop sales salves, capsules and droppers infused with CBD and natural essential oils, for those looking for a more harmonious nutritional routine.
Dust To Diamonds Inc. Company has currently created history by welcoming the youngest to have received Medical Cannabis Cultivation and Manufacturing Permits for the State of California and the rest of the world. We take pride in the opportunity to inspire our communities with a platform to educate on social equity within the cannabis industry. Blessed with the opportunity to host social equity workshops promoting social equity, and the knowledge and education it takes to become successful in the industry new regulated cannabis industry. Dust To Diamonds is currently the majority investor into the development of a pristine medical cannabis cultivation, manufacturing and distribution facility in California City, CA. I wake up daily with self motivation I believe by "walking in purpose daily, I will help make the world a better place."
+++More speakers to come
Special Thanks to Expert Dojo for hosting the event! Make sure to check them out if you're an early stage, technology related company!