Join us for a pre-end of summer celebration and networking mixer! We will host the industry's top licensed companies and brands, along with industry suppliers and partners for an afternoon of cannabis infused culinary creations and mocktail libations (CBD drinks). This is a great opportunity to mix and mingle, talk business, and build relationships during this exciting time in Michigan. Our goal is to host an event that curates meaningful and long lasting relationships that helps build people's businesses and dreams.
In additions to food and drinks, there will be sponsored experiences, including a 8 pm Sunset Sesh! Contact us for more information on how to sponsor and be a part of our inaugural event. Attendance is limited to two tickets per company or entity. We expect this event to sell out quickly, so make sure you RSVP as soon as possible!
***If you are a MMFLA Licensee or Cannabiz Connection Member, you are given a complimentary ticket to the event. If you are a licensee, please email us at info@cannabizconnection.com with the name of your company, your location and the type of licensing you have obtained.***
If you own a boat, there is also an opportunity for you to bring it and anchor right off the beach of the venue. Space is limited. If you are interested, contact Jamie at info@cannabizconnection.com.
Event hosted by Cannabiz Connection and Cultivate MI Solutions.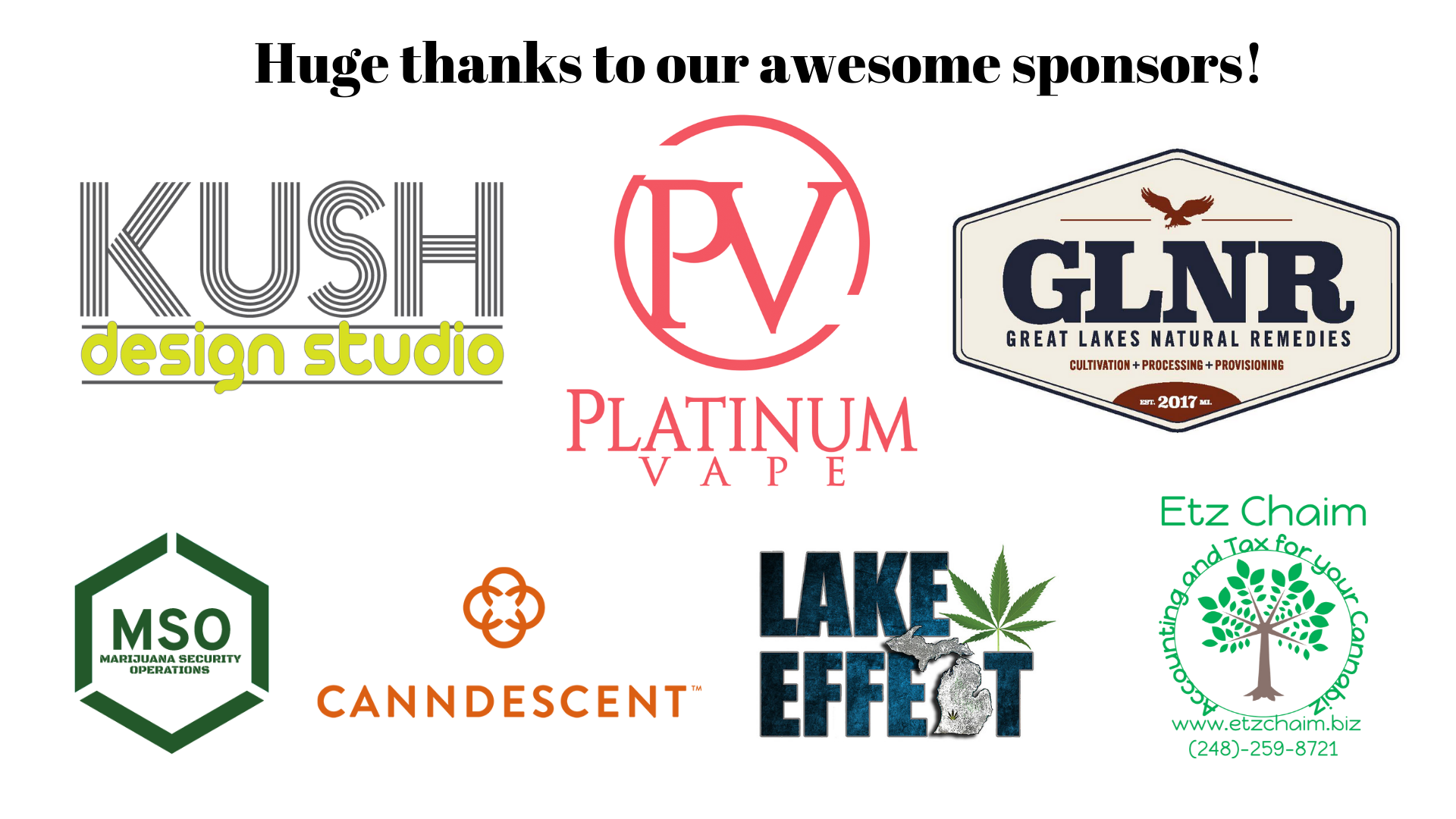 HERE IS WHAT TO EXPECT:
Where is the venue located?
The venue is located just a few miles south of Grand Haven on Lake Michigan. You will be emailed the exact location of the venue on the Friday before the event.
Is there lodging nearby?
Yes, we encourage you to stay in Grand Haven. You are encouraged to search for lodging on AirBNB or VRBO. You can also check nearby hotels in Grand Haven. You can also check for lodging in Holland as well.
What should I wear?
Because our event is on the beach, beach attire is encouraged. There will be plenty of opportunity to swim if you like. If you choose to do so, make sure you bring a towel! As we are all aware, conditions on Lake Michigan can change in a blink of an eye. It's always important to have a sweater or rain jacket on hand, just in case.
What should I bring?
In addition to a towel, we encourage you to bring beach chairs for you to lounge on the beach. You are also welcome to bring a cooler to keep your adult beverages cool.
Will there be alcohol provided?
No. If you choose to drink, it will be your responsibility to bring your own booze. We just ask that you are responsible and don't get out of hand.
Will there be food?
Yes. We will be providing appetizers around 3 and will be serving dinner around 6. Dinner will not contain any cannabis, but we will be providing an infused dessert.
Will there will be cannabis?
Absolutely! Thanks to our awesome sponsors, there will be product on hand for consumption in the form of joints, dabs vape cartridges, infused dessert and CBD mocktails. You are also welcome to bring your own product if you like. We will end our event with a sunset smoke session.
How many people are you expecting?
We are expecting at least 150 people, however, the venue only holds 250, so it's important to RSVP to officially secure your spot!
Can I bring my boat?
Absolutely! If you have a boat, you are welcome to bring it and anchor off shore. However, if this is something you choose, it's important to let us know. Email us at info@cannabizconnection.com and we will provide you with the exact coordinates.
Are there sponsorships still available?
Yes. We still have a couple of Vending Sponsorships and one Product Sponsorship still available. Click here to view our sponsorship deck.
If you have any additional questions, let me know! I really hope to see you on Sunday!