Thank you for joining us and 500+ Hemp executives and enthusiasts for Global Hemp Day. Whether you attended live or missed the 2 day program, recordings of the event will be available in the coming days. Ticket buyers will get immediate access to the recordings. Recordings will be available for purchase for all others. If you'd like us to notify you when the recordings are available, complete this form:
link to this form: https://share.hsforms.com/1pIAvdk8lTfa0W0psopaoIw32k5n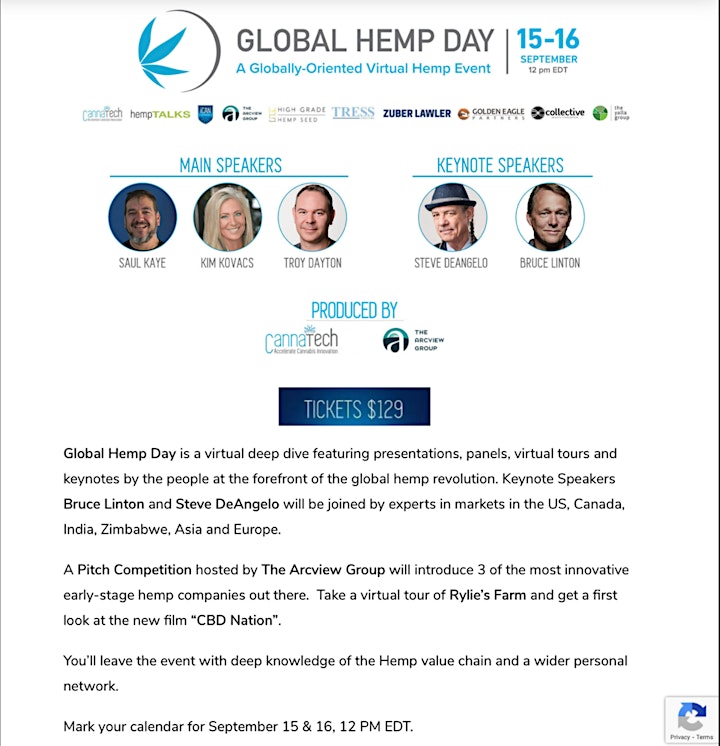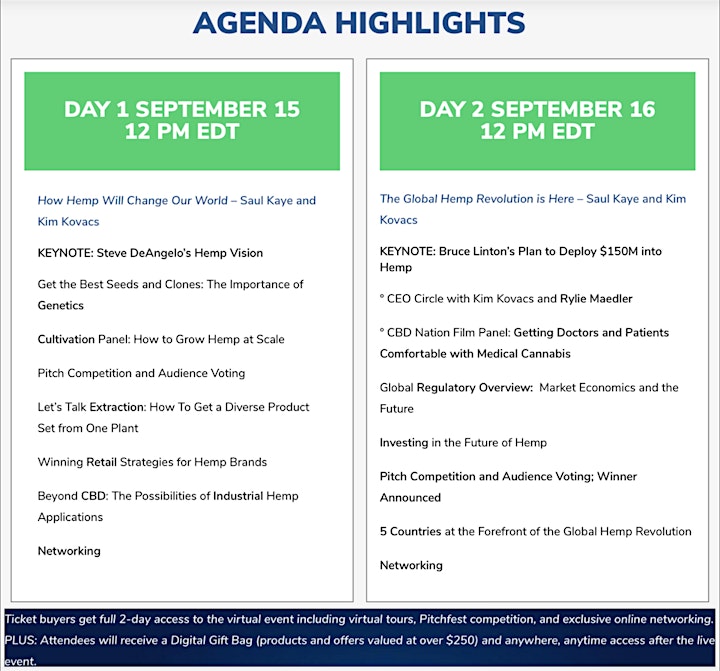 Global Hemp Day, produced by CannaTech and The Arcview Group is a Virtual Deep Dive into
the global hemp market. The agenda features presentations and panels with an
emphasis on leading-edge practices, people, and products.
A Pitch Session hosted by Arcview will introduce some of the most innovative early-stage hemp
companies out there.
You'll leave with deep knowledge and a deeper network after the event.
VIRTUAL EVENT - Located outside of the United States?
click here to register for the event.