Let's Get Cooking! Or at least TALKING About Cooking...
Come to our first special Ellementa Event, launching in Anchorage, AK!
We'll be talking about natural remedies, cannabinoids and terpenes and how they interact with the human body and can be good for women's health.
Then we'll have a discussion around processing plant matter in the kitchen to extract medicinal values from herbs such as cannabis.
Come away with the knowledge to make seasoned butters, oils and tinctures – and so much more!
LIMITED SEATING
NOTE: We do not sell drugs of any kind. Nothing for sale at this event.
When: Saturday April 21st from 3pm to 5pm
Where: We will provide you with location details after you purchase your ticket.
COST: $40 Early Bird; $50 at the Door LIMITED SEATING (25 women) – We will waitlist and let you know if more seats open up.
MUST BE 21 YEARS OR OLDER TO ATTEND.
Speaking…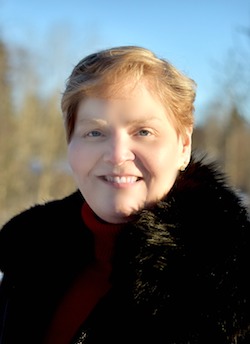 Cecelia Donelson is a life long Alaskan. With an interesting skill set…40+ years of Pharmacy compounding and 37 years as a Professional Chef. She has been working as a consultant to the Legal Cannabis Industry working with the State on regulations and with industry newcomers on making edibles that are both elegant and meet the requirements of the state. She also owns a Cannabis friendly Bed & Breakfast in Downtown Anchorage.
Hosting…
The evening's discussion will be led by, Ellementa co-founder and CEO, Aliza Sherman:
Aliza Sherman is co-founder and CEO of Ellementa, a national network and resource for women interested in cannabis for health and wellness. Ellementa was founded in Anchorage, Alaska to bring women together to speak openly about cannabis and is now running in 10 cities across the country. Aliza founded the first woman-owned Internet company in the 1990s, Cybergrrl, Inc., and the first women's networking group focused on the Internet, Webgrrls International. She is the author of 11 books.

ABOUT ELLEMENTA GATHERINGS:
Ellementa Gatherings are non-consumption events. Ellementa does not condone consumption of cannabis on the premises of Gatherings. If consumption does take place at the event or any product is obtained at the event that is consumed after, attendees consume at their own risk and fully indemnify Ellementa, Inc. and its stakeholders from any responsibility. Everyone attending this event or other Ellementa events confirm they are 21 years of age or over and fully responsible for their own actions.