Let's Talk About: Why Cannabis Works For Women
If you've never been to an Ellementa Gathering before, you may not know how our Gatherings are very different from other cannabis events out there. This is not a lecture, this is not a business networking event. This is a vibrant, exciting, dynamic and personal sharing of wisdom and experiences.
Join us at this Ellementa Women's Wellness Gathering for empowering knowledge & conversation!
This month, we're talking about women and cannabis -
~~ Why does it work for women?
~~ How are other women using it?
~~ What are the high quality products that work?
~~ And much, much more.
If you are looking to understand how cannabis interacts with your body and brain and want to improve your health and wellness or simply feel better, this Gathering is for YOU.
Learn from our local Ellementa Leaders, Guest Experts and Trusted Brands at Ellementa Women's Wellness Gatherings. Our female-forward events are warm, comfortable and welcoming to women/female-identified who are new to cannabis as well as the more experienced.
Share knowledge. Take charge of your health. Get inspired. And bring a girlfriend!
We look forward to seeing you! #FeelBetter
**Ticket price includes buffet from Green's on Tenth!
ABOUT ELLEMENTA:
Cannabis has been used to enhance women's health for centuries. Ellementa organizes Gatherings in over 50 cities connecting women to cannabis experts and brands. Learn about cannabis for health, wellness, self-care, and caregiving. These are non-consumption, educational monthly events for women/female-identified exclusively. We create welcoming spaces where women can come together to speak openly about cannabis wellness.
At each monthly Ellementa Gathering, we'll explore different aspects of cannabis to empower you with knowledge. If we don't know the answers, we'll find them!


GUEST EXPERTS…
We bring you trusted experts to help answer your questions.
Victoria Galaz Caballero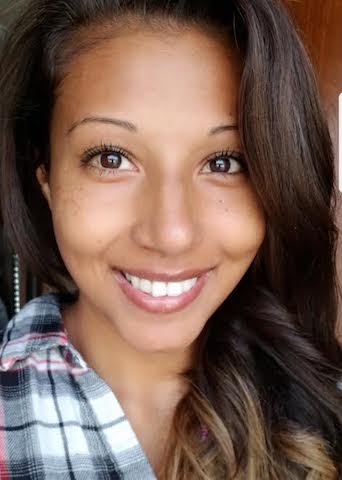 Victoria Galaz Caballero, founder of the first Central Valley Cannabis friendly Moms club - Canna Moms Modesto and now Canna MomsTribe. Victoria's mission and journey as a mom is hosting social and educational events for Mothers to connect and learn. She respects and supports the importance of breaking the stigmas around cannabis, paving the path to healthier parenting and accepted lifestyles for all Moms!
Michelle Patino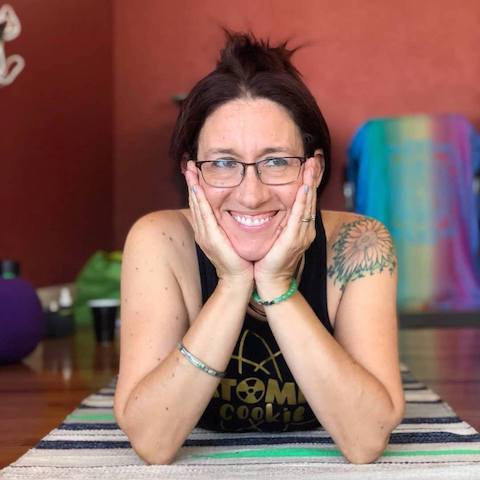 Michelle first realized her passion for yoga while taking classes at a local gym in 2008. Her appreciation for the strengthening, yet calming results of the practice convinced her quickly that yoga and holistic health & wellness would be her life path from then on. Shortly after beginning her journey with yoga, Michelle chose to enroll at Modesto Junior College, eventually graduating with honors, earning an Associate of Science Degree in Athletic Training / Sports Medicine. In 2015 she earned her 200-hour certification (RYT-200) from the Art of Yoga teacher-training program in Modesto, CA and has been teaching private and group yoga and meditation classes since 2015.
Michelle's foray into the benefits of cannabis began in 2015 when she received her first CA Medicinal Marijuana Recommendation to help with her own anxiety issues. Michelle remembers her first experiences in a MMJ dispensary and the overwhelming feeling of ignorance with what to do with all the choices! Through patience and time, Michelle was able to learn the finer points of self-dosing and was thrilled when the opportunity arrived to take a job at a local Modesto dispensary in the summer of 2016. Thanks to extra training from Dennis Hill, career biochemist and local two time cancer survivor, it became Michelle's joy to specialize in patients seeking natural cancer treatments, as well as first-timers to the dispensary and those with many questions about the physiology of the human Endocannabinoid system (ECS).
Although Michelle is not currently drawing a paycheck in the cannabis industry, she remains an enthusiastically engaged advocate for medicinal cannabis and continues to seek opportunities to destigmatize its use and to use her knowledge to help others in need. Michelle uses an enmeshment of several methods of holistic practices to guide her students on their own personal journey to inner peace and greater overall wellness. What Michelle loves most about working with people is allowing those with fears to embrace their own personal journey to inner peace and harmony among body, mind, and spirit.
YOUR LOCAL LEADER…
This Gathering discussion will be led by, Ellementa Gathering Leader AnnaMaria Riedinger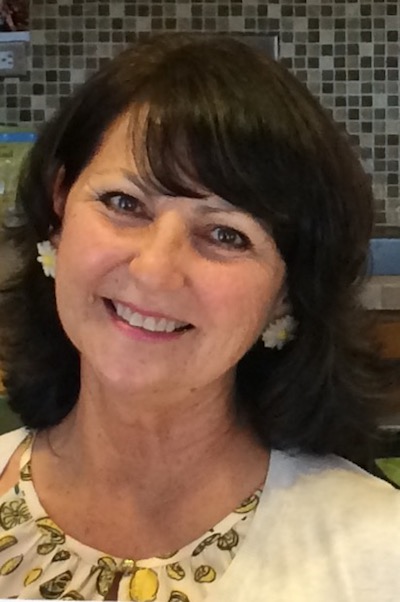 As a 60-year-old woman, a wife, mother, and grandmother, AnnaMaria Riedinger has personally experienced the value of the cannabis plant and how it has improved her arthritis, sleep quality and overall wellness. Her contribution to Central Valley locals is to make a difference in the daily lives of women through building a community of passionate cannabis consumers, patients, and educators to take part in a new sophisticated dialogue about smart cannabis choices!

DISCLAIMER:
Ellementa Gatherings are non-consumption events. Ellementa does not condone the consumption of cannabis on the premises of Gatherings. If consumption does take place at the event or any product is obtained at the event that is consumed after, attendees consume at their own risk and fully indemnify Ellementa, Inc. and its stakeholders from any responsibility. Everyone attending this event or other Ellementa events confirm they are 21 years of age or over (19 years or older in Canada) and fully responsible for their own actions.

REGISTER FOR A WEBINAR!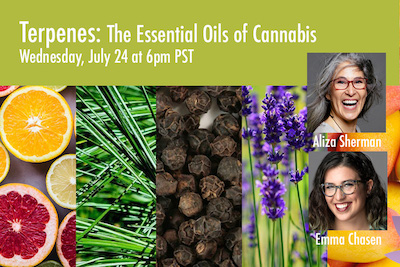 Linalool, Myrcene, Limonene, Oh My! This month, we're talking about Cannabis & Terpenes. Sign up for our FREE July Webinar and get a recording of the whole thing. Join Ellementa CEO, Aliza Sherman, and Emma Chasen from Eminent Consulting for an engaging and informative LIVE video conversation. Register Today!