Let's Celebrate the Holidays Together with a Little Self Care.


Doors open at 7, Program starts precisely at 7:30pm!
Come share wisdom and experiences with other women, hear from trusted experts, and connect with brands that offer quality wellness products and services. Cannabis and CBD have been used to enhance women's health for centuries, but how does it work and how are women using now?
This month, we'll be celebrating one another with a bit of a party. Bring your favorite dish to share as we learn and receive sage wisdom and healing energy from some of cannabis's most sought-after educators and spiritual healers. We'll also be hosting an Ellementa Woman white elephant gift exchange for those who want to participate with gifts under $10!
At each monthly Ellementa Gathering, we'll explore why cannabis and CBD are so compatible with the human body and answer all of your questions. (If we don't know the answers, we'll find them!)
Come away from this event inspired, relaxed, and ready to transform your health. We look forward to seeing you!
GUEST EXPERTS…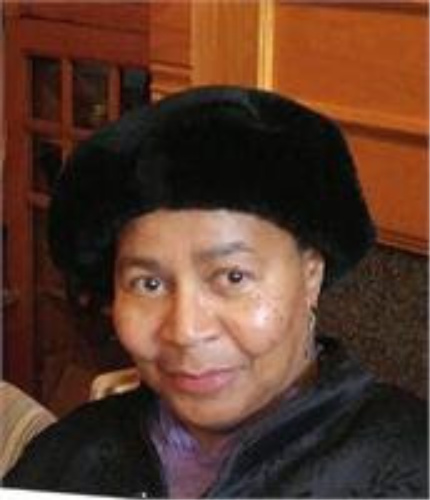 Deborah Dillion is a Medical Cannabis Educator for seniors, is a Certified Consulting Hypnotist, Quantum Reiki Master and multiple certified Sound/Vibration Healing practitioner. She is a member of National Guild of Hypnotists, IARP & Quantum Touch Association. She is excited to talk about alternative healing and cannabis and take us all through some meditative calming sound healing as we celebrate ourselves and practice comfort and joy.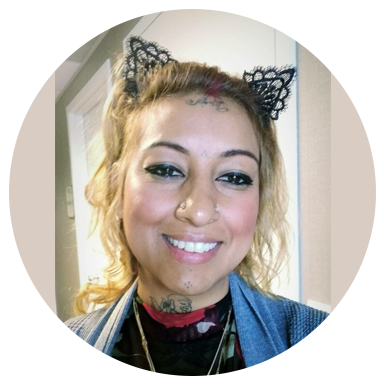 Farrah Zala has been a part of the medical cannabis community and initiative in Illinois since the inception of the dispensary she worked for in Mount Prospect 3 years ago. Farah also petitioned Type 1 Diabetes to the Medical Cannabis board for approval as a qualified condition based on the therapy she discovered while using CBD micro-dosing for her daughter who was diagnosed at the age of 10. The board ruled to approve Type 1 Diabetes.
Over the years Farah's knowledge and methodologies of Cannabis and various other natural alternatives have provided a beautiful avenue for patients to experience quality of life and the right ambiance for health success. In 2017, Farah left the dispensary setting due to the lack of education for patients and agents. The idea of empowering and educating the patients before stepping foot into a dispensary is what brought her to Innovative Express Care. The experiences and understanding of the plant she gained in dispensary setting as a patient consultant is the foundation to her cannabis consulting at Innovative Express Care and Innovative Wellness.
Farah is so excited to share her experiences of natural therapies from her studies in India under her Guru Paramahamsa Nithyananda, including yoga, meditation, energy guidance, and love to enrich you and those around you!
MEET YOUR ELLEMENTA CHICAGO LEADER: Melissa Pierce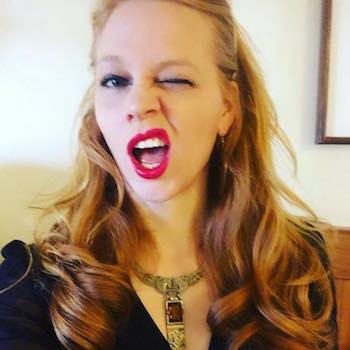 Melissa Pierce has spent some portion of her life as a filmmaker, life coach, reiki master, computer coder, women's rights activist, and corporate mastermind. Currently, she works to enrich women's lives through her work with Ellementa, which she co-founded.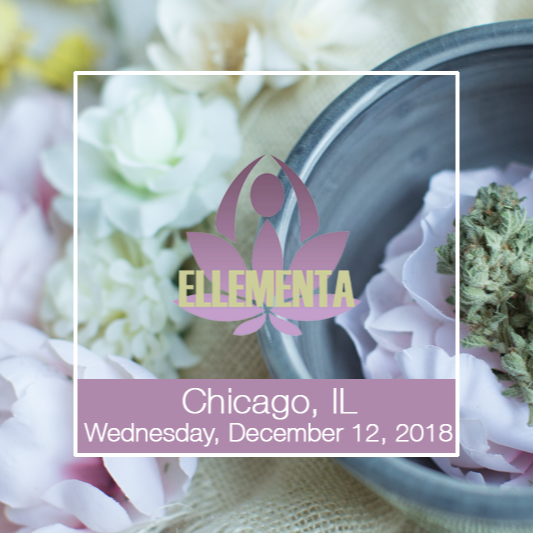 DISCLAIMER:
Ellementa Gatherings are non-consumption events. Ellementa does not condone consumption of cannabis on the premises of Gatherings. If consumption does take place at the event or any product is obtained at the event that is consumed after, attendees consume at their own risk and fully indemnify Ellementa, Inc. and its stakeholders from any responsibility. Everyone attending this event or other Ellementa events confirm they are 21 years of age or over and fully responsible for their own actions.
ABOUT ELLEMENTA:
Ellementa organizes Gatherings in over 45 cities connecting women with cannabis experts and brands. Learn about cannabis for health, wellness, self-care and caregiving. These are non-consumption, educational monthly events for women/female-identified only. We create welcoming spaces where women can come together to speak openly about cannabis wellness.