Ladies, let's talk about: Cannabis for Beauty and Self-Care
Join us at Ellementa Women's Wellness Gatherings for empowering knowledge & conversation!
This month, we're talking about cannabis and CBD for beauty and self-care.
~ What does cannabis and CBD do when applied to your skin?
~ Can cannabis or CBD topical products get absorbed into your bloodstream?
~ Can cannabis beauty products also make you high?
~ How might ingesting cannabis or CBD be part of your self-care routine?
If you are looking to have healthier skin, a healthier self and to simply look and feel better, this Gathering is for YOU.
Learn from our Ellementa Leaders, our Guest Experts and our Trusted Brands at every Ellementa Women's Wellness Gathering. Bring a girlfriend or any woman you know who can benefit from these inspiring events.
We look forward to seeing you! #FeelBetter


ABOUT ELLEMENTA:
We create welcoming spaces where women can come together to speak openly about cannabis wellness. Cannabis has been used to enhance women's health for centuries. Ellementa organizes Gatherings in over 50 cities connecting women to cannabis experts and brands. Learn about cannabis for health, wellness, self-care, and caregiving. These are non-consumption, educational monthly events for women/female-identified only.
At each monthly Ellementa Gathering, we'll explore why cannabis and CBD are so compatible with the human body and answer all of your questions. (If we don't know the answers, we'll find them!)


GUEST EXPERTS…
We bring you trusted experts to help answer your questions.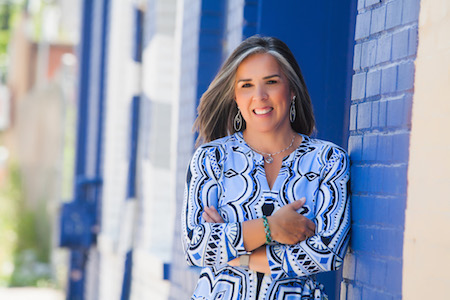 Wendy Pagaduan is a Registered Nurse, Certified Aromatherapist, Founder and creator of Clean Coconut. She set out on a research adventure to create natural skin & pain care products to relieve common skin ailments and pain complaints. Born and raised in Boston, now living in the Denver area, Wendy's story started as a personal journey. She suffered for many years with eczema and KP (skin bumps) and hip pain from an injury during her nusing career. As a Nurse, with a vast knowledge of the prescription and over the counter remedies available, she realized she needed a natural remedy without all the harsh ingredients that most commercial skin products contained. Through passion, research and love, her journey resulted in the creation of skin & pain care products that not only brought relief, but also delivered amazingly beautiful skin. At the urging of friends and family, she proudly made her products available to help others, Clean Coconut was born!

Clean Coconut's superior THC-FREE CBD Hemp Extract is your solution for pain management and next-generation skincare. THC FREE means no detectable levels of THC. We exceed expectations using only the finest quality sustainable natural ingredients to create premium topical products.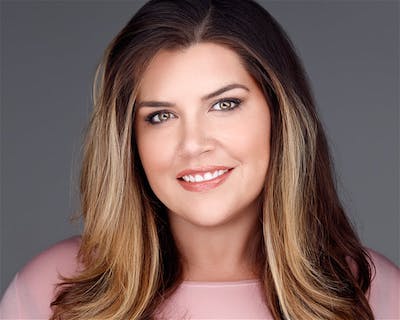 Ella Cressman is the Vice President for Color Up Therapeutics. Cressman (pictured) joined the Color Up Therapeutics team in May 2018 after using the products in her skin care practice. Based in Colorado, Color Up Therapeutics is a cruelty-free, organic CBD company. Nominated for a 2018 DERMASCOPE Aestheticians' Choice Award as Favorite Brand Educator, Cressman became a licensed esthetician in 2007 after attending the College of International Esthetics. In 2009, she became a skin care educator and industry mentor. She achieved an Organic Skin Care Formulation Certificate in 2016 and an Organic Skin Care Formulation Diploma in late 2018. She has been featured in Skin Deep Magazine (2017) LNE Magazine, American Spa Magazine, CBD Health and Wellness Magazine and the popular blog Lipstick and Aftershave. She has moderated for the expert panel discussion focusing on CBD and ingredient pairings at the CBD Expo Event in Orlando, December 2018 and will be a moderator, presentor and panelist at the CBD Expo Midwest in March 2019.
OUR PARTNERS…
We partner with reputable brands that lead with education and focus on quality.
We partner with reputable brands that lead with education and focus on quality.

Stillwater Brands helps responsible adults find the calm they need to stay focused, productive, and in control of life's many anxious moments.


YOUR LOCAL LEADER…
This Gathering discussion will be led by, Ellementa Gathering Leader Ashley Kingsley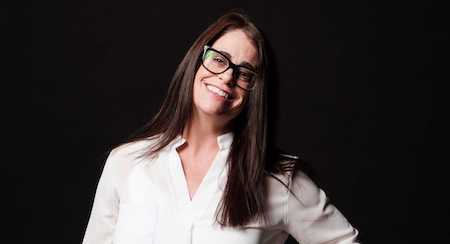 Ashley Kingsley is a serial entrepreneur who founded Daily Deals for Moms in 2010, grew it into 27 markets and sold it in 2012. She spent over a decade building digital marketing strategies for multi-million dollar brands, startups and more recently, the cannabis industry. She is co-founder of Ellementa and was the first local Ellementa Organizer.
OUR VENUE….Color Up Therapeutics
To "Color Up" means to trade in lower denomination chips for higher ones. Color Up Therapeutics is founded with the intention of "coloring up" your life choices, trading in lower vibration practices, beliefs, choices, habits, products for a higher vibration alternative. They stand strong in their desire to bring healing to the masses and have created products to help with that mission. Their company story is one of organic transformation and fulfilling a need. It began with the formulation and creation of a pet food additive to help the animal population, as they are all passionate animal lovers. These tinctures were met with great enthusiasm and requests for a complementing human ingestible line of which they obliged. From that success, they created a body line, including massage products, which were utilized in a local Denver massage and esthetic school. It was that connection that presented an opportunity to bring CBD infused skin care to the professional skin care practitioners. Color Up Therapeutics is the first company to formulate and distribute a complete and comprehensive healing line product to Licensed Estheticians. They are Rooted in Science, Created with Intention and Made with Love.



Take Our Wellness Survey!
We'd love to know what you (and your partner, friends, and loved ones) think about cannabis and CBD. Take our Wellness Survey!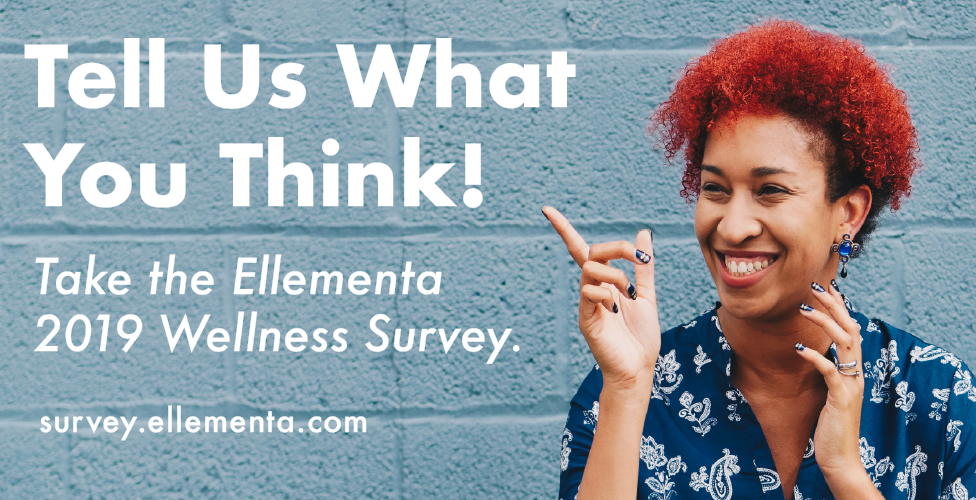 DISCLAIMER:
Ellementa Gatherings are non-consumption events. Ellementa does not condone the consumption of cannabis on the premises of Gatherings. If consumption does take place at the event or any product is obtained at the event that is consumed after, attendees consume at their own risk and fully indemnify Ellementa, Inc. and its stakeholders from any responsibility. Everyone attending this event or other Ellementa events confirm they are 21 years of age or over (19 years or older in Canada) and fully responsible for their own actions.