Let's Talk About: "A Woman's Guide to Cannabis" for the New Year
Join us at Ellementa Women's Wellness Gatherings for empowering knowledge & conversation!
This month, we're talking about women and cannabis.
–> Why does it work for women?
–> How are other women using it?
–> What are the high quality products that work?
If you are looking to be more centered and calm, to fortify yourself against life's stressors, and to simply feel better, this Gathering is for YOU.
Learn from our Ellementa Leaders, our Guest Experts and our Trusted Brands at every Ellementa Women's Wellness Gathering. Bring a girlfriend or any woman you know who can benefit from these inspiring events.
We look forward to seeing you! #FeelBetter
Win a Book!
Ellementa is partnering this month with Workman Publishing to share A Woman's Guide to Cannabis by Nikki Furrer, a handbook demystifying the world of cannabis, whether it's being used for pain relief, a moment of calm, or sheer enjoyment. We will be giving away one copy of the book at this Gathering.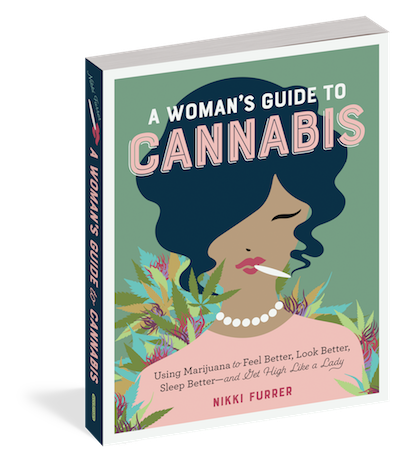 ABOUT ELLEMENTA:
Cannabis has been used to enhance women's health for centuries. Ellementa organizes Gatherings in over 50 cities connecting women to cannabis experts and brands. Learn about cannabis for health, wellness, self-care, and caregiving. These are non-consumption, educational monthly events for women/female-identified only. We create welcoming spaces where women can come together to speak openly about cannabis wellness.
At each monthly Ellementa Gathering, we'll explore why cannabis and CBD are so compatible with the human body and answer all of your questions. (If we don't know the answers, we'll find them!)
GUEST EXPERT… Scarlet Ravin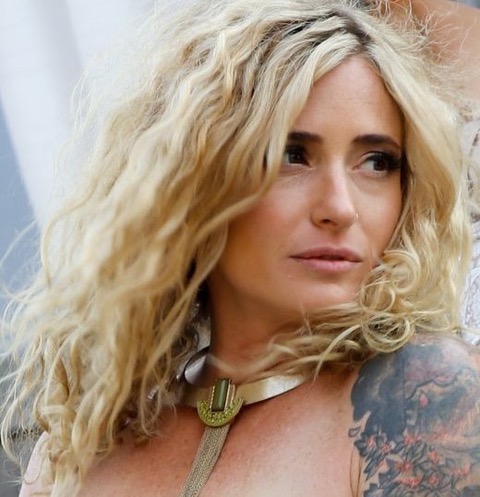 Scarlet Ravin is the Founder of White Fox Medicinals. White Fox™ began as a Cannabis company in 2017 inspired by the alchemy of herbs with cannabis to create a desired and focused effect for the human body, mind and spirit. With a desired healing intention in mind, White Fox™ utilizes locally sourced and hand crafted herbs along with CBD to gift you with formulations that enhance your everyday well-being and assist in intentional healing journeys. Our animal symbolism comes from the knowing that everything in nature is here to assist us in coming back to wholeness, health and wellness.


MEET YOUR ELLEMENTA MARIN LEADER: Sheri Matteo
As a Certified Nurse-Midwife, Sheri Matteo is passionate about women's health with over 20yrs experience in clinical care. She believes in an integrated approach to health and wellness and that certain cannabis products can play a part for women. She is the founder of Well Woman Flower, an online forum by and for women using cannabis for health. Well Woman Flower's proprietary hemp-based products, Flower Medicinals, will be available soon.
SPONSORS…

ONA is a boutique cannabis concierge delivering the highest grade strains, edibles + medical products.
CBDAlive is a community of farmers, health practitioners, and herbalists committed to providing safe, effective CBD-rich medical cannabis products. Cannabis flowers, grown naturally outdoors in California's redwood country, are the heart of their medicinals. They extract their Cannabis oil using a CO2 sub-critical extractor, which allows all of the essential healing components of the plant material to remain present. Their hand-blended salves, sprays, tinctures, and other products offer you vibrant, CBD-rich healing medicinals. All of their formulations are lab-tested, ensuring optimum standards of quality.
Juna cannabis and hemp drops awaken pleasure — physically, spiritually, and gastronomically. Juna is a cannabis and hemp collection crafted in California to optimize pleasure — physically, spiritually, and gastronomically. Inspired by the art and science of fine winemaking, we source single-origin flowers from boutique farms and meticulously extract their full spectrum of beneficial nutrients and flavors. Precise, micro-targeted dosing allows for a customized journey, resulting in a sophisticated experience that nurtures the body and sharpens the senses. Ideal for both daily use and entertaining, Juna creates an atmosphere, a state of mind — a sense of well-being and savoir-faire.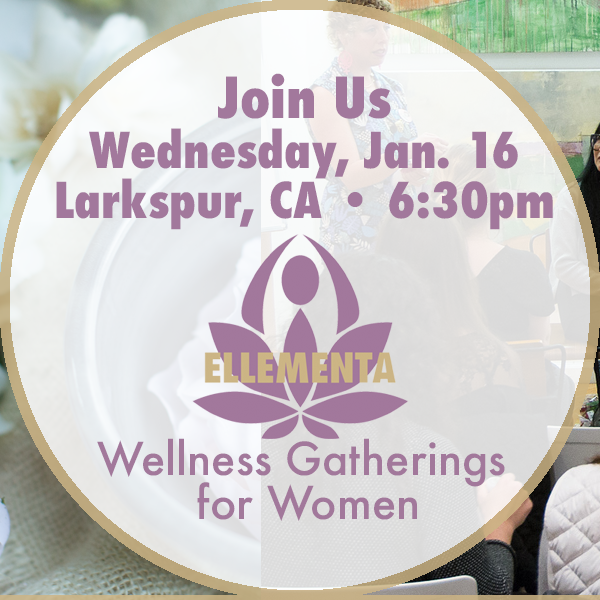 DISCLAIMER:
Ellementa Gatherings are non-consumption events. Ellementa does not condone consumption of cannabis on the premises of Gatherings. If consumption does take place at the event or any product is obtained at the event that is consumed after, attendees consume at their own risk and fully indemnify Ellementa, Inc. and its stakeholders from any responsibility. Everyone attending this event or other Ellementa events confirm they are 21 years of age or over and fully responsible for their own actions.