Let's Talk About: Cannabis and Bodywork
If you've never been to an Ellementa Gathering before, you may not know how our Gatherings are very different from other cannabis events out there. This is not a lecture, this is not a business networking event. This is a vibrant, exciting, dynamic and personal sharing of wisdom and experiences.
Join us at this Ellementa Women's Wellness Gathering for empowering knowledge & conversation!
This month, we're talking about cannabis and bodywork.
Come learn about and share your experiences with using cannabis in conjunction with bodywork! Whether we're talking about massage, cupping, reiki, acupuncture, or other bodywork modalities, cannabis can be a great compliment to these therapies. Come join us and massage therapist Alexis Smith to talk about the possibilities, as well as learn how to make your own infused massage oil.
We'll answer questions and more at this Gathering.
If you want to gain better knowledge about what is in the cannabis plant and how those compounds interact with your body so you can identify what you need to feel better, this Gathering is for YOU.
Learn from our Ellementa Leaders, our Guest Experts and our Trusted Brands at every Ellementa Women's Wellness Gathering. Bring a girlfriend or any woman you know who can benefit from these inspiring events.
We look forward to seeing you! You deserve to #FeelBetter




ABOUT ELLEMENTA:
Cannabis has been used to enhance women's health for centuries. Ellementa organizes Gatherings in over 50 cities connecting women to cannabis experts and brands. Learn about cannabis for health, wellness, self-care, and caregiving. These are non-consumption, educational monthly events for women/female-identified exclusively. We create welcoming spaces where women can come together to speak openly about cannabis wellness.
At each monthly Ellementa Gathering, we'll explore different aspects of cannabis to empower you with knowledge. If we don't know the answers, we'll find them!


GIVEAWAY!
Win a signed copy of the new book Cannabis and CBD for Health & Wellness: An Essential Guide for Using Nature's Medicine to Relieve Stress, Anxiety, Chronic Pain, Inflammation, and More (Ten Speed, June 2019). One lucky winner will be selected by random drawing! Must be present to win.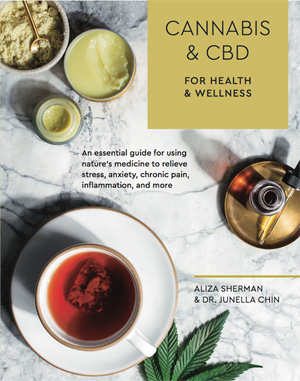 GUEST EXPERTS...
Alexis Smith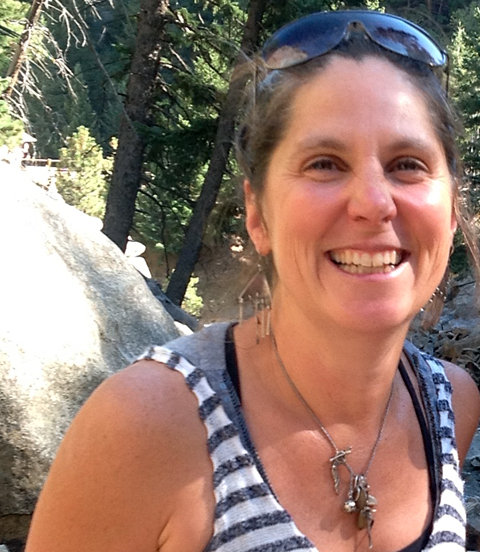 Alexis Smith, has been a Massage Therapist and practitioner of The Arvigo Techniques of Mayan Abdominal Therapy as well as an Arvigo Spiritual Healing practitioner for over 25 years. She was a teacher and certified massage practitioner at The Universal Institute of Healing Arts for over 10 years. She has worked and volunteered at Altus Healing Arts/Safe Art for the last 8 years and has her own private practice as well. Her professional path evolved from client to student, then to apprentice, teacher-in-training ,teacher and practitioner. She also works closely with Mayan Abdominal Expert and massage therapist Kayla Becker in Montpelier, VT. Alexis also practices Canabis healing work, sharing her vast experiences in multiple healing modalities including Massage, Reiki, Hydrotherapy, Thai Massage& Folk Herbal Bundle Treatment ,Movement Therapy, Acupressure, Asian bodywork and HorsePlay Therapy. She is a professional level practitioner in the Arvigo Techniques of Maya Abdominal Therapy (CAP) and Spiritual Healing (ASHP). Alexisbalances her healing work with yoga, dance, community service, garlic farming, teaching, and puppetry as a 33 year company member of the Bread and Puppet Theater. She and her partner are organic hemp farmers and enjoy making and skill sharing medicinal Cannabis remedies as well.
Olga Mardach-DuClerc, M.Sc, L.Ac, Dipl.OM, ADS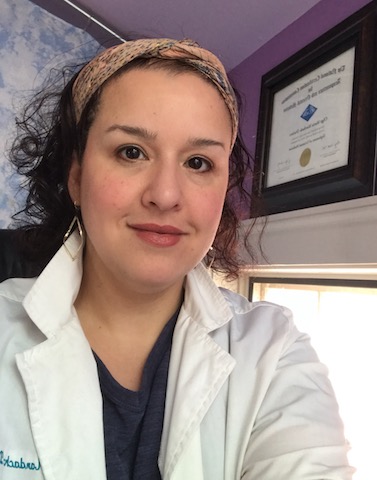 Olga is an alumnus of the New York College of Health Professions with a Masters of Science in Acupuncture and Herbal Medicine, a B.Sc in Health Sciences and is Board Certified through the NCCAOM. Olga is a trained and nationally certified Acupuncture Detoxification Specialist with a focus on pain relief and recovery from addiction. She uses integrative herbalism which combines Chinese and Western herbs, with a focus on locally sourced materials. She continues her specialization in Cannabis studies and acupuncture pain relief. She is an advocate with the Vermont Cannabis Nurses Association.
YOUR LOCAL LEADER...
This Gathering discussion will be led by, Ellementa Gathering Leader Stephanie Boucher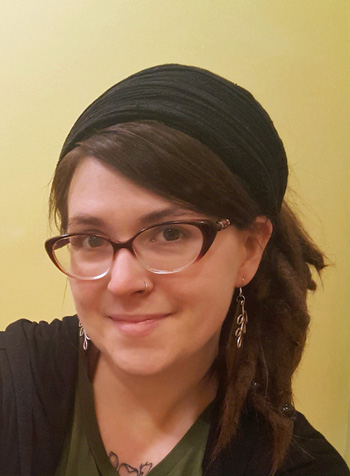 Stephanie Boucher is a certified Clinical Herbalist, having graduated from the Vermont Center for Integrative Herbalism's 3-year Clinical Herbalist Training Program. In addition to her traditional herbal training, she also holds a Professional Certificate in Cannabis Science and Medicine from the University of Vermont's Larner College of Medicine, and has almost 10 years of experience in the cannabis industry, primarily as a medicine maker. Stephanie is currently the founder/owner of CannaBotanicals, a clinical practice offering cannabis wellness coaching, herbal consultations, and a small line of handcrafted small-batch CBD remedies.
OUR VENUE… Vermont Center for Integrative Herbalism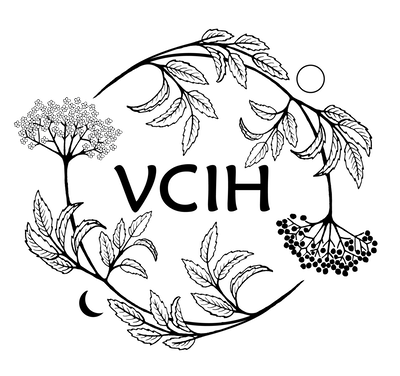 DISCLAIMER:
Ellementa Gatherings are non-consumption events. Ellementa does not condone the consumption of cannabis on the premises of Gatherings. If consumption does take place at the event or any product is obtained at the event that is consumed after, attendees consume at their own risk and fully indemnify Ellementa, Inc. and its stakeholders from any responsibility. Everyone attending this event or other Ellementa events confirm they are 21 years of age or over (19 years or older in Canada) and fully responsible for their own actions.
GET THE BOOK!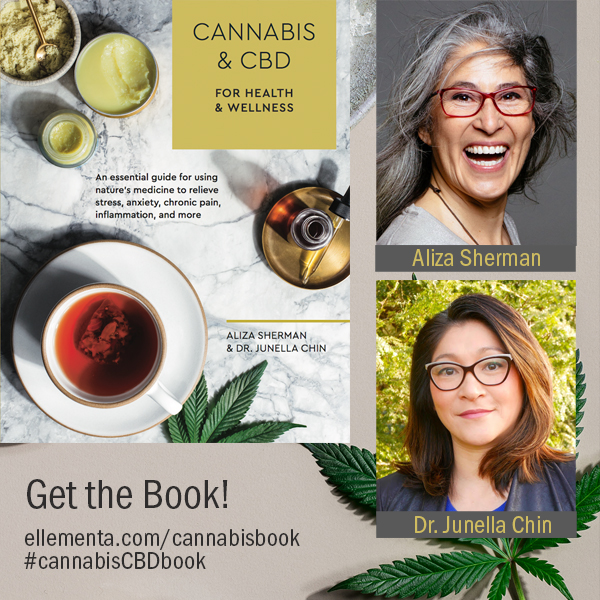 Pre-order the book Cannabis and CBD for Health and Wellness!