Let's Talk About: Cannabis, Self-Care, and Caregiving
Did you know November is National Family Caregivers Month? Let's gather to talk about how we care for our loved ones and how we can take better care of ourselves.
Cannabis and CBD have been used for centuries to address a myriad of conditions, disorders, and disease. Whether you're caregiving for a sick child or friend, an ailing parent or relative, or simply taking care of those around you as women tend to do, having the right tools at your disposal can make a difference.
Let's be honest: Caregiving can be stressful and exhausting. As you give care to others each day, you must remember to take care of yourself as well. Learn how cannabis and CBD can be an effective part of both caregiving and self-care.
You and your loved ones deserve to feel centered and healthy. Come share wisdom and experiences with other women, hear from trusted experts, and connect with brands that offer quality wellness products and services. Cannabis has been used to enhance women's health for centuries. At each monthly Ellementa Gathering, we'll also explore why cannabis and CBD are so compatible with the human body and answer all of your questions. (If we don't know the answers, we'll find them!)
Come away from this event inspired and ready to transform your health. We look forward to seeing you!


ABOUT ELLEMENTA:
Ellementa organizes Gatherings in over 45 cities connecting women with cannabis experts and brands. Learn about cannabis for health, wellness, self-care, and caregiving. These are non-consumption, educational monthly events for women/female-identified only. We create welcoming spaces where women can come together to speak openly about cannabis wellness.


GUEST EXPERT…
Dr. Lynn Parodneck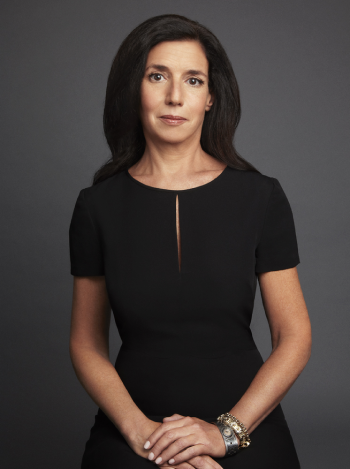 Lynn Parodneck is a licensed physician in New York State. A graduate of New York Medical College, she completed her internship at Saint Vincent's Hospital in Greenwich Village, NYC. She completed her residency in OB/Gyn at NYU/Bellevue and was in private practice in Manhattan. She currently resides and practices in the Mount Kisco and the New York metropolitan area.
Emily Berg, The Alchemist's Kitchen
Emily Berg is a practicing herbalist and educator with training in herbal medicine from the Heartstone School of Earth Essentials in Van Etten, New York. There, she studied in the Wise Woman herbal tradition with master herbalists Tammi Sweet and Kris Miller. Informed in the line of Rosemary Gladstar, Brook Medicine Eagle, and Pam Montgomery, (amazing herbal healers of our time) Emily uses her understanding of herbs native to the northeastern United States bioregion to work with clients and craft organic tonics and remedies. When working with clients, Emily's healing protocols involve deep listening and intake to gain a comprehensive understanding of the complete conditions her clients are working with. Emily offers clients custom herbal recommendations, and if desired, personalized hand-crafted remedies. With a focus on mental health, adrenal fatigue, and skin care, Emily is able to help her clients breakthrough to physical and emotional wellbeing.


MEET YOUR ELLEMENTA NYC LEADER: Sara Shapiro
Sara Shapiro, Co Founder of NY TechBreakfast, has joined Ellementa to launch and run the New York City chapter. Her passion is startups, nonprofits, and organizations with a mission in synch with her own.
OUR PARTNERS…
The Bowery Cannabis Club exists to connect, educate, and serve the international community that is awakening to the healing power of cannabis. BCC hosts events and workshops that inspire connection and discussion. BCC also provides premium products, at special prices for members. Learn about the health benefits of cannabis, and the wide variety of ways to integrate it into your wellness routine. Stay connected to the leading researchers, doctors, thinkers, and organizations propelling this movement. BCC events are held at The Alchemist's Kitchen, and open to all people who feel passionate about this remarkable plant. Learn about the latest medical research into CBD and THC, sample new products, or consult with an expert for personalized advice. Visit http://www.bowerycannabisclub.com to become a member.
Our Venue: The Alchemist's Kitchen
The Alchemist's Kitchen is a serene shop for botanical medicines, herbal remedies & tastings, plus whole-plant beauty products.



DISCLAIMER:
Ellementa Gatherings are non-consumption events. Ellementa does not condone consumption of cannabis on the premises of Gatherings. If consumption does take place at the event or any product is obtained at the event that is consumed after, attendees consume at their own risk and fully indemnify Ellementa, Inc. and its stakeholders from any responsibility. Everyone attending this event or other Ellementa events confirm they are 21 years of age or over and fully responsible for their own actions.