Let's Talk About: Women's Health - Peri-Menopause, Menopause and Cannabis
Women have been using cannabis for centuries for everything from aiding with pregnancy, labor and post-partum to uplifting mood and getting better sleep. Scientists and doctors are noting that the chemical compounds in cannabis can affect women differently than men - because of our estrogen. We need to be talking about this!
At this Ellementa Gathering, you'll learn:
~~ How estrogen levels impact how cannabis affects you.
~~ How cannabis and CBD are being used by women to alleviate peri-menopause and menopause symptoms.
~~ How cannabis and CBD are also being used to address specific women's health issues such as menstrual cramps and endometriosis.
Bring any of your questions to this Ellementa Gathering. We're a community of women, like you, seeking better health and wellness through natural plant remedies.
If you are looking to understand how cannabis interacts with your body and brain and want to improve your health and wellness or simply feel better, this Gathering is for YOU.
GUEST EXPERT...
Tonya King of Axis Hemp Company.
Axis Hemp Company is deeply rooted in the industry. Beginning in 2014, we sought out alternative medicine for a dear family member. On our quest to find relief for our loved one, we entered into the cannabis community here in Phoenix, Arizona.
We participated in the structuring and growth of the second awarded cannabis kitchen in our state. We then made the transition to the hemp side of the industry as we saw the opportunity to assist people and pets with hemp products. We strive to create harmony for people and pets!
YOUR LOCAL LEADER…
This Gathering discussion will be led by, Ellementa Gathering Leader Cathleen Mitchell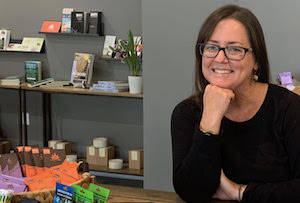 The visionary behind Kaya Hemp Co. is Cathleen Mitchell, a business owner of 25 years with a proven track record in brand development, design, and marketing. Cathleen was initially introduced to the cannabis industry while working with her client, a medical marijuana dispensary, to position them for acquisition. During that time, she realized there was an enormous opportunity to fill a gap within the cannabis space by providing an unparalleled retail experience—curating the best CBD products and hemp goods under the brand name Kaya Hemp Co.
In addition to her experience and advocacy in the cannabis space, Cathleen has been a long-time advocate for the alternative healing and wellness industries. From acupuncture to herbal medicine, she incorporates traditional medicines and practices in her daily life.


OUR VENUE: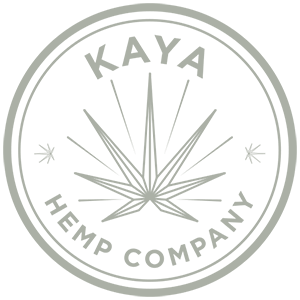 The Kaya mission is two-fold: to provide in-person access to a curated selection of CBD goods within a welcoming and informative environment, while advocating for all things hemp. From cultivators to makers/artisans, we are committed to supporting an industry that can make a significant impact in our world through sustainable practices and conscious choices.


ABOUT ELLEMENTA:
Ellementa organizes Gatherings in over 65 cities connecting women to cannabis experts and brands. Learn about cannabis for health, wellness, self-care, and caregiving. These are non-consumption, educational monthly events exclusively set up for women/female-identified. We create welcoming spaces where women can come together to speak openly about cannabis wellness.
At each monthly Ellementa Gathering, we explore different aspects of cannabis to empower you with knowledge. If we don't know the answers, we'll help you find them.
Learn from our local Ellementa Leaders, Guest Experts and Trusted Brands at Ellementa Women's Wellness Gatherings. Our female-forward events are warm, comfortable and welcoming to women/female-identified who are new to cannabis as well as the more experienced.
P.S. If you've never been to an Ellementa Gathering before, our Gatherings are very different from other cannabis events out there. This is not a lecture, this is not a business networking event. This is a vibrant, exciting, dynamic and personal sharing of wisdom and experiences. Join us at any Ellementa Women's Wellness Gathering for empowering knowledge & candid conversation!

DISCLAIMER:
Ellementa Gatherings are non-consumption events. Ellementa does not condone the consumption of cannabis on the premises of Gatherings. If consumption does take place at the event or any product is obtained at the event that is consumed after, attendees consume at their own risk and fully indemnify Ellementa, Inc. and its stakeholders from any responsibility. Everyone attending this event or other Ellementa events confirm they are 21 years of age or over (19 years or older in Canada) and fully responsible for their own actions.