Let's Talk About: Cannabis Basics for the New Year: The ABC's & 123's for Women's Wellness
Greetings and Happy New Year Ladies! Welcome to 2019!
This month at Ellementa SF, we're going back to the basics of the ABC's and 123's of cannabis wellness for the new year. We will cover all the basics of how and why this supportive plant works so well to harmonize health. We will cover the basics and get you covered with fascinating foundational information to make informed choices for using cannabis for your health, wellbeing as well as recreation!
--> Why does it work for women?
--> How are other women using it?
--> What are the high quality products that work?
If you are looking to be more centered and calm, to fortify yourself against life's stressors, and to simply feel better, this Gathering is for YOU.
Come join this amazing community of women as we learn the basics together with Ellementa SF gathering leader TaliEisenberg, Holistic Health Practitioner and Cannabis Educator on trusted cannabis brands that support health and wellness.
Bring a girlfriend, a family member, or any woman you know who can benefit from this inspiring and trusted plant helpers. We look forward to seeing you in the new year!
In gratitude,
Tali Eisenberg Ellmenta SF Gathering Leader.
Win a Book!
Ellementa is partnering this month with Workman Publishing to share A Woman's Guide to Cannabis by Nikki Furrer, a handbook demystifying the world of cannabis, whether it's being used for pain relief, a moment of calm, or sheer enjoyment. We will be giving away one copy of the book at this Gathering.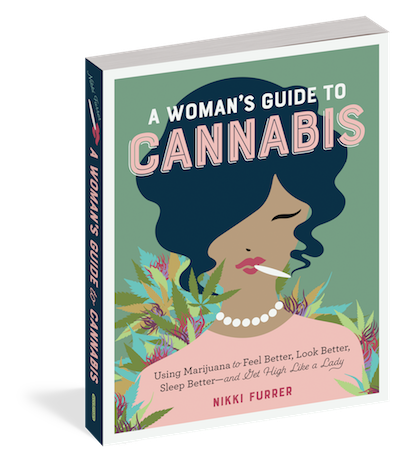 ABOUT ELLEMENTA:
Cannabis has been used to enhance women's health for centuries. Ellementa organizes Gatherings in over 50 cities connecting women to cannabis experts and brands. Learn about cannabis for health, wellness, self-care, and caregiving. These are non-consumption, educational monthly events for women/female-identified only. We create welcoming spaces where women can come together to speak openly about cannabis wellness.
At each monthly Ellementa Gathering, we'll explore why cannabis and CBD are so compatible with the human body and answer all of your questions. (If we don't know the answers, we'll find them!)
SPONSORS…

CBDAlive is a community of farmers, health practitioners, and herbalists committed to providing safe, effective CBD-rich medical cannabis products. Cannabis flowers, grown naturally outdoors in California's redwood country, are the heart of their medicinals. They extract their Cannabis oil using a CO2 sub-critical extractor, which allows all of the essential healing components of the plant material to remain present. Their hand-blended salves, sprays, tinctures, and other products offer you vibrant, CBD-rich healing medicinals. All of their formulations are lab-tested, ensuring optimum standards of quality.

Atlas Edibles is a food-first company committed to providing a delicious, safe, and reliable experience through thoughtfully sourced ingredients and cannabis.

Brotherly Love - Makers of America's first 100% organic preroll from the paper to the beyond organic flower...


MEET YOUR ELLEMENTA SAN FRANCISCO LEADER: Tali Eisenberg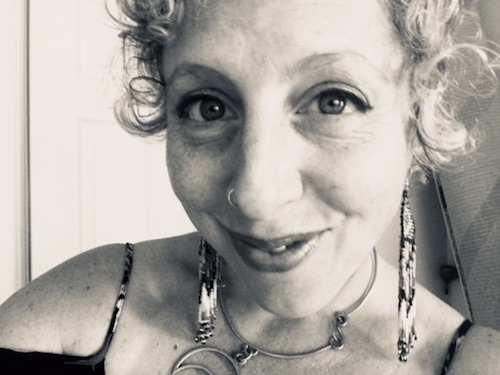 Tali Eisenberg has been in the health and wellness industry for the last 20+ years. She is a cannabis educator, consultant, and speaker. Ms. Eisenberg is also a Board Certified Holistic Health Practitioner, Massage Therapist, and Certified Mindfulness Facilitator with Against the Stream Buddhist Meditation Society in Los Angeles. She has helped facilitate mindfulness residential retreats for hundreds of youth and adults nationally.
Currently, Tali Eisenberg leads cannabis education programs throughout the Bay, as well as through Ellementa.com, an international organization that helps to create educational gatherings on women, cannabis, and health. She leads the monthly programming for the San Francisco gathering chapter. In addition, also runs senior cannabis education programs for three years now in dispensaries like Harvest throughout the Bay.
One of her dearest accomplishments to date has been creating a Senior Cannabis 101 Outreach Program/Manual, which she currently teaches with a 73-year-old nurse, Barbara Blaser, RN of 50 years to seniors in the Bay on the science and medical benefits of cannabis for health and wellbeing. They have taught thousands of seniors in the three years of its programming to help re-educate and de-stigma this medicinal and supportive plant.



DISCLAIMER:
Ellementa Gatherings are non-consumption events. Ellementa does not condone consumption of cannabis on the premises of Gatherings. If consumption does take place at the event or any product is obtained at the event that is consumed after, attendees consume at their own risk and fully indemnify Ellementa, Inc. and its stakeholders from any responsibility. Everyone attending this event or other Ellementa events confirm they are 21 years of age or over and fully responsible for their own actions.