Let's Talk About: CBD for a Healthy Life
You're busy. We get it. You're stressed. We feel you. You have a multi-dimensional life and feel overwhelmed. Check.
You want to live a fuller, healthier and happier life. We're with you!
But you probably have questions:
~ Can CBD really be beneficial for your health?
~ How do you use CBD as a supplement versus chronic conditions?
~ Are there quality products out there you can trust?
~ Is there a sensible way to incorporate CBD into your life?
We're here to tell you YES YES YES!
Join Ellementa, Verra Wellness, MyJane and Oov Lifestyle for an interactive program featuring experts, quality products, and dynamic conversation!
Discover products that could work for you and order them for delivery or shipment or purchase CBD-only on the spot!
Looking to understand how cannabis interacts with your body and brain and want to improve your health and wellness or simply feel better? This Gathering is for YOU.
Researching the best products out there to help you address acute or chronic health issues or to optimize your health?
This Gathering is for YOU. Why? Because YOU deserve to feel better.


GUEST EXPERTS:
Michelle Patterson, CXO, MyJane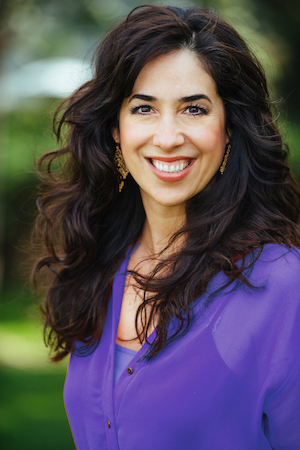 Michelle Patterson is on a mission to help women own their wellness and build a community of one million women united by cannabis by 2020. Michelle is the chief experience officer of MyJane, a membership community delivering curated cannabis education and experiences to women in Southern California and beyond. She is passionate about helping women find natural solutions to amplify their health, get better sleep and live happier, more fulfilled lives. This includes normalizing cannabis for women's wellness.
Patterson is an acclaimed business women (youngest Regional VP and National Sales Trainer for Robert Half, the world's largest specialized recruiting firm), community accelerator, visionary, radio host, and dynamic speaker. For almost a decade she served as the exclusive event producer of the California Women's Conference. She remains the CEO of media and production company Women Network LLC. The bestselling author of the anthology "Women Change the World," she is a sought-after media commentator for Bloomberg, CNBC, Fox Business News, ESPN, HuffPost and hundreds of other TV and radio stations, including the "MyJane" radio show. She is recognized as Los Angeles Business Journal's Corporate Advocate of the Year, the World Boxing Council also named her "Woman of the Year", and she was knighted as Dame Michelle Patterson to the 1000 year old St. John's College at the University of Cambridge. Michelle is most proud of her relationship with her husband of 25 years and their two beautiful children, now young adults Chase and Jaclyn.
Dot Colagiovanni, VP of Product Development, Verra Wellness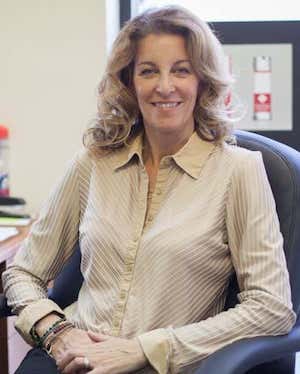 Dr. Dot Colagiovanni attended the University of Vermont and completed a Bachelor of Science degree in Medical Technology. She worked as a clinical microbiologist in Boston before pursuing a graduate degree at CU in Molecular Toxicology. She is board certified as a Diplomate of the American Board of Toxicology. She spent 20 years working in biotech in the areas of anti-infectives, respiratory diseases, inflammation and cancer before joining Next Frontier Biosciences in 2016 as VP of Product Development. She is passionate about cannabis as medicine and learning about all the ways the plant and its products can benefit society. When she isn't working, you can find her with her family outside somewhere in Colorado.


YOUR LOCAL LEADER:
Emilia Quinones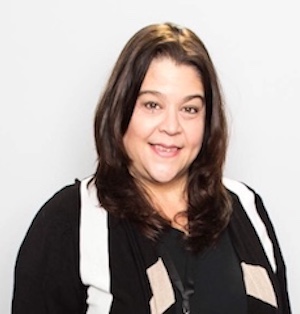 Emilia is founder of Budicate (cannabis wellness for seniors). Her motto is "Educate to Medicate". As a patient, she's living proof it works. Professionally, she has decades of operations experience for startups and nonprofits. Personally, proud to be born and raised in San Francisco, a daughter, a sister and a wife married to her soulmate.


PRODUCTS:
Check out these and other quality products on-hand at the event. You won't want to miss them!

Calling all pet-lovers! MyJane has partnered up with Cuddly to curate their #TimetoPaws CBD box - named by our very own Ellementa Co-founder, Ashley Kingsley. It's full of goodies for you and your fur babies. Pre-order your box or donate one to a shelter at http://bit.ly/TimeToPawsBox

Verra was born out of a desire to create consistent, clean and effective plant based wellness solutions. Utilizing the power of the scientific method to unleash the naturally occurring properties of the hemp plant, Verra is creating the next generation of CBD products. Verra products are scientifically formulated to promote balance, wellness and healing. Backed by science, derived from truth.




OUR PARTNERS:
MYJANE:

Created by women for women, MyJane is a new cannabis wellness community designed to empower women to feel better. Its mission is to normalize the cannabis experience for women by offering the first premium, curated cannabis experience in a box - tailored to meet women's individual needs, meet the needs of their loved ones, and address their most-cited wellness concerns.
To learn more and become a member, visit http://www.myjane.com/
VERRA WELLNESS: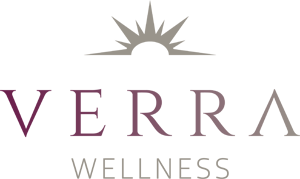 With unmatched quality, consistency and purity, discover Verra Wellness' CBD line, Verra Health: Revolutionary wellness products that have the power to change the way you think about Hemp Oil.
OOV LIFESTYLE:

Oov Lifestyle is a media company and community that empowers, educates & entertains those curious about plant medicine.


ABOUT ELLEMENTA:
Ellementa organizes Gatherings in over 60 cities connecting women to cannabis experts and brands. Learn about cannabis for health, wellness, self-care, and caregiving. These are non-consumption, educational monthly events exclusively set up for women/female-identified. We create welcoming spaces where women can come together to speak openly about cannabis wellness.
At each monthly Ellementa Gathering, we explore different aspects of cannabis to empower you with knowledge. If we don't know the answers, we'll help you find them!
P.S. If you've never been to an Ellementa Gathering before, our Gatherings are very different from other cannabis events out there. This is not a lecture, this is not a business networking event. This is a vibrant, exciting, dynamic and personal sharing of wisdom and experiences. Join us at any Ellementa Women's Wellness Gathering for empowering knowledge & candid conversation!
Join Us!
Meet women like you who are motivated to live a healthier and happier life.
Learn from local Ellementa Leaders, Guest Experts and Trusted Brands at Ellementa Women's Wellness Gatherings.
Share knowledge. Take charge of your health. Get inspired. And bring a girlfriend!
We look forward to connecting with YOU and connecting you to better information about cannabis and CBD!
We look forward to seeing you!

DISCLAIMER:
Ellementa Gatherings are non-consumption events. Ellementa does not condone consumption of cannabis on the premises of Gatherings. If consumption does take place at the event or any product is obtained at the event that is consumed after, attendees consume at their own risk and fully indemnify Ellementa, Inc. and its stakeholders from any responsibility. Everyone attending this event or other Ellementa events confirm they are 21 years of age or over and fully responsible for their own actions.