Let's Talk About: Women's Health - Peri-Menopause, Menopause and Cannabis
Women have been using cannabis for centuries for everything from aiding with pregnancy, labor and post-partum to uplifting mood and getting better sleep. Scientists and doctors are noting that the chemical compounds in cannabis can affect women differently than men - because of our estrogen. We need to be talking about this!
At this Ellementa Gathering, you'll learn:
~~ How estrogen levels impact how cannabis affects you.
~~ How cannabis and CBD are being used by women to alleviate peri-menopause and menopause symptoms.
~~ How cannabis and CBD are also being used to address specific women's health issues such as menstrual cramps and endometriosis.
Bring any of your questions to this Ellementa Gathering. We're a community of women, like you, seeking better health and wellness through natural plant remedies.
If you are looking to understand how cannabis interacts with your body and brain and want to improve your health and wellness or simply feel better, this Gathering is for YOU.


GUEST EXPERT…
Laurie Light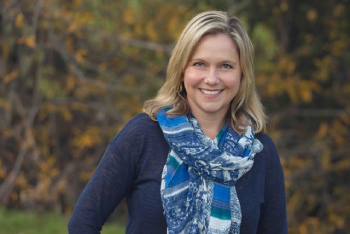 Laurie Light is a multi-certified cannabis educator, sales professional and RY200 yoga teacher. Laurie brings her passion for plant-based medicine, cannabis and mindfulness as a health and wellness tool to new cannabis consumers. She has authored and presented cannabis classes to seniors, women, athletes and yoga practioners throughout the SF Bay Area.
Laurie is a founding member of Octavia Wellness, a cannabis company focused on educating seniors. During her time as Director of Client Services, Octavia Wellness was awarded Best Personalized Service in California by SF Chronicle's Green State Cannabis Awards. Laurie is dedicated to helping adults of all ages navigate the cannabis marketplace through community events and one-on-one, personalized education.
Currently, Laurie is VP of Dispensary Sales for Daytrip, a healthy cannabis lifestyle company in Berkeley, CA. Daytrip produces all natural, no sugar, low dose, cannabis-infused sparkling waters. Their 10mg hemp based CBD-infused waters are sold in natural food markets nationwide, and their 5mg THC cannabis-infused sparkling waters will be in CA dispensaries in August, 2019.
@lightlovecanna
@wearedaytrip
#GoOnADaytrip
www.wearedaytrip.com
YOUR LOCAL LEADER...
This Gathering discussion will be led by, Ellementa Gathering Leader Victoria Breakstone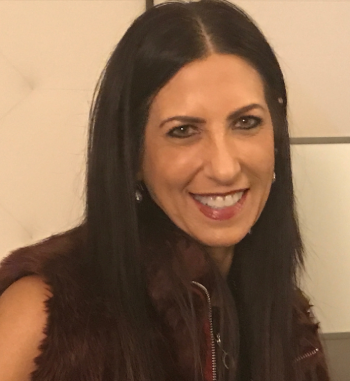 Victoria Breakstone is an elementary school teacher, California licensed private investigator, mother, artist, tutor, health and wellness consultant, and lifelong learner. She is especially passionate about cannabis education and attends many local educational events to further her knowledge. In 2016, Victoria became a Cannabis Wellness Consultant with Octavia Wellness, a senior-focused, cannabis sales and consulting business. She has helped people manage pain, sleep, anxiety, cancer treatments, and other ailments with the use of both CBD and THC. When she doesn't have the answers, she knows how to connect people so that they can find the help that they need.
Victoria began her own cannabis education journey several years ago when she made the decision to seek alternatives to pharmaceuticals for sleep, hormonal imbalances, and thyroid issues. Despite pushback from her primary care doctor, she continued to independently research options with the use of cannabis in combination with other natural products and lifestyle changes. She has personally experienced the benefits of cannabis and wants to support others in reaching their health and wellness goals.
As an Ellementa Gathering Leader, Victoria looks forward to sharing her journey and insight with other women through education, exploration, and inspiration. In her spare time, she enjoys The Dailey Method barre classes, skiing, movies, live music, dining out, and travel.
ABOUT ELLEMENTA:
Ellementa organizes Gatherings in over 65 cities connecting women to cannabis experts and brands. Learn about cannabis for health, wellness, self-care, and caregiving. These are non-consumption, educational monthly events exclusively set up for women/female-identified. We create welcoming spaces where women can come together to speak openly about cannabis wellness.
At each monthly Ellementa Gathering, we explore different aspects of cannabis to empower you with knowledge. If we don't know the answers, we'll help you find them!
P.S. If you've never been to an Ellementa Gathering before, our Gatherings are very different from other cannabis events out there. This is not a lecture, this is not a business networking event. This is a vibrant, exciting, dynamic and personal sharing of wisdom and experiences. Join us at any Ellementa Women's Wellness Gathering for empowering knowledge & candid conversation!
Join Us!
Meet women like you who are motivated to live a healthier and happier life.
Learn from local Ellementa Leaders, Guest Experts and Trusted Brands at Ellementa Women's Wellness Gatherings.
Share knowledge. Take charge of your health. Get inspired. And bring a girlfriend!
We look forward to connecting with YOU and connecting you to better information about cannabis and CBD!
We look forward to seeing you!

DISCLAIMER:
Ellementa Gatherings are non-consumption events. Ellementa does not condone the consumption of cannabis on the premises of Gatherings. If consumption does take place at the event or any product is obtained at the event that is consumed after, attendees consume at their own risk and fully indemnify Ellementa, Inc. and its stakeholders from any responsibility. Everyone attending this event or other Ellementa events confirm they are 21 years of age or over and fully responsible for their own actions.