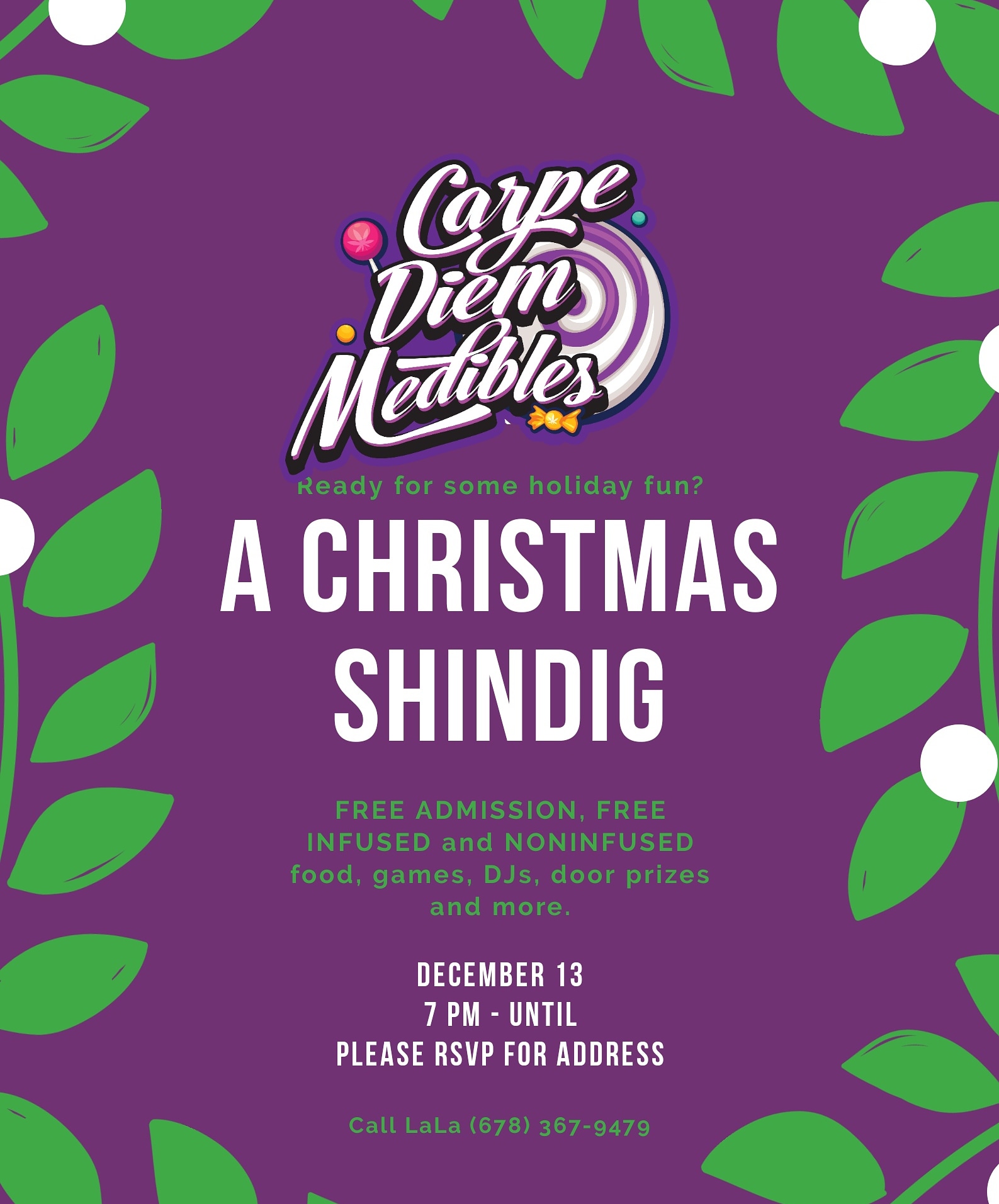 I just want to say Thank you! I appreciate you...... Free Christmas Party Yall! All I ask is you bring a blanket/jacket or Donate to our cause! We will be sponsoring a family this Christmas!
Throughout all these suggestions, there is but one golden rule: If this is your first time playing, you have to get high! No matter your taste, we have a variety of games that can be played on your own or with a group of mates. Be warned though, some of these games may leave you and your guests too stoned to move. What makes a great house party or social event with friends? Laugh out loud moments, junk food, and weed of course! If, however, you are stumped when it comes to the best games to play when the party is flowing and the marijuana is on point, our selection of the best weed-related games will elevate your event to legendary status. Guest with VIP General admission will receive gift bag.
General Admission Tickets are $0
VIP General Admission Tickets are $25
We will provide a buffet, some drinks, giveaways and some treats. ;)
No refunds. Tickets are non-transferable. 21+. Strictly enforced.
Exact address will be provided after purchase of ticket in order to comply with laws for private events. There will be adult entertainment. If you would come with 1s that would be very helpful if not. Somethings can be arrangend.
Gamers:
Please be sure to make it to the location no later than 7PM artists has only a short period of time to instruct us through our masterpieces. (Location address will be sent to you around noon on the date of the event.
Guest:
Enjoy the DJ & the food. Bring cash just incase you will be interested in purchasing premium drinks or items from our vendors.
Vendors:
Be sure to be at the location no later than 5 pm to set up. Spaces are first come first serve. If you are interesred in adding items to our gift bags I need the items at least the Monday prior to the event. We need you to bring your own table 3x3 or smaller. I will provide table cloth and trash bags cans. There will only be 5 vendors allowed to set up at this event.
Sponsors:
Thank you so much for your support. Make sure your items are labeled so that potential clients are able to network with you. There will be 30 giftbags. Please have gift bag items by December 10